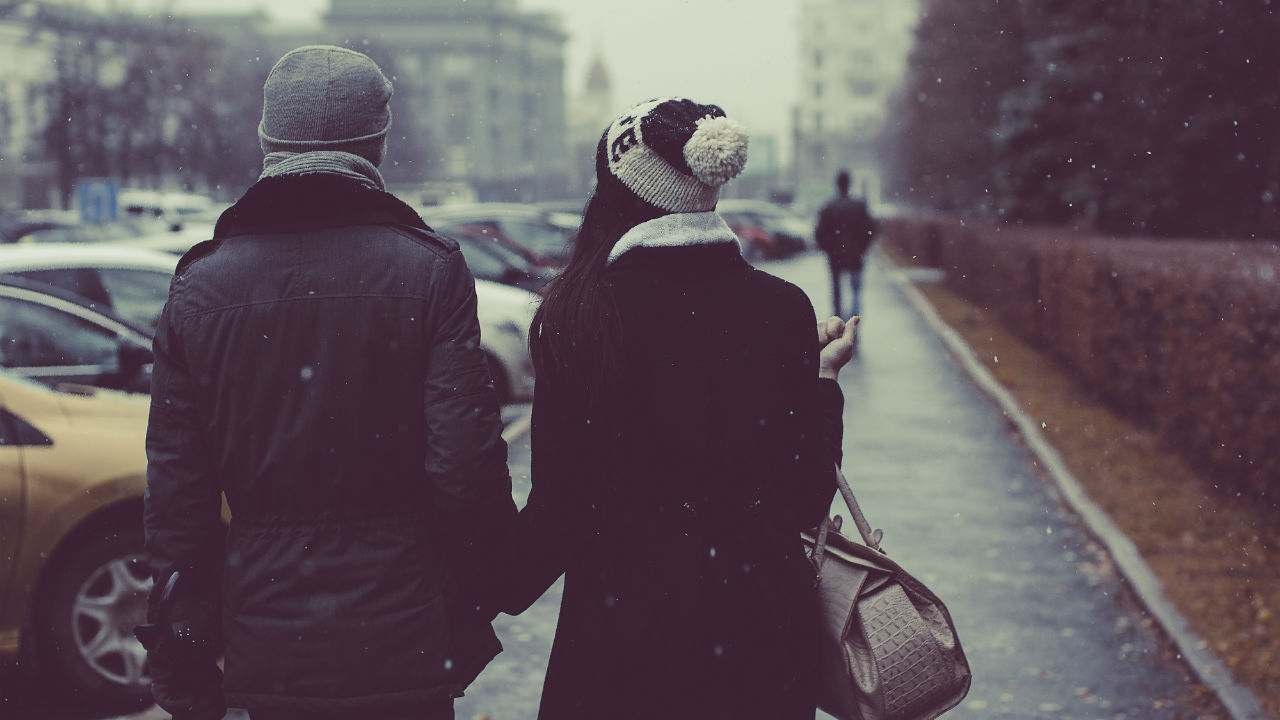 via Stocksnap.io
"I'm sick of myself for allowing him to hold my happiness in his hands by deciding when we're allowed to have sex. I feel rejected and ever-plummeting confidence." If this statement sounds familiar, you are not alone. Many women report their current relationship as going through a sexual slump, and are baffled, asking, "Why won't he have sex with me?!"
How to Begin the Conversation, Communication Tips:
Don't talk to him about sex because that's far less important than asking him if he actually wants to be in this relationship.
The best approach depends on what the cause of his not wanting sex. He needs to be able to communicate his feelings and concerns.
Give him the "space" to let you know what he's thinking. "Space" means no guilt trips, listening without judgment, no interrupting, etc.
Talk about it together: what are you noticing different from when you two were having sex?
Are you both able and interested in meeting each other's needs (sexual and non-sexual)?
Ask him: "why aren't we having sex anymore"? This is an open-ended question where he can't answer yes/no and just leave it. He doesn't need to be pushed in a corner or made uncomfortable but your concerns have to be addressed or the relationship will (should) end.
Medical, Physical and Emotional Conditions:
Depression can do more than affect your sex dive -- it can effectively kill it. People who are depressed lose interest in things they love -- including sex.
Low libido in men (low sex drive is related to emotional distress, depressive disorders, weakness, pain, problems with body image).
Porn "addiction" or preoccupation.
Diabetic or other medical condition.
New job occupying his mind and is excessively stressed.
Worried about satisfying me to such an extent that he no longer wants to try.
Smoking and other drugs were more exciting and fulfilling.
He's a very emotional guy and his anxiety and stress gets in the way of wanting to be intimate.
Relationship Red Flags:
If you are concerned about the relationship, and he does not appear worried or concerned. He may not care enough about the relationship, or be as invested in its long-term success as you are.
A partner who is unsympathetic or demanding, insecure of selfish in other areas of life or with other relationships may continue these traits in his relationship with you.
He consistently eschews any relationship discussion by blaming you or finding you at fault.
Dating someone for only a year and the relationship becomes sexless (platonic), something is wrong.
A partner who begins corresponding with an ex-girlfriend, ,or has active accounts on dating sites.
A partner who puts you down, shrugs off your concerns, says "it's fine" or otherwise placates you with no foreseeable solution or compromise.
Women shared advice while experiencing relationship turmoil, in regards to why their male partner did not want to have sex, or why men (in general) may not be particularly in the mood. Many women were surprised, as they thought something was wrong with them (felt they were not attractive enough, for instance) as they believed men wanted sex all the time.
Reasons Men Don't Want Sex:
There are negative aspects of sex, felt by both men and women. There is a "requirement" to perform . There is an "expectation" or desire to please someone else.
Sex is both giving and receiving, and sometimes a person may not be in the "giving" spirit.
People can feel "less than themselves" at times, and can be stressed, tired, irritable, bloated, achy, sad ... all of these physical and emotional symptoms that doesn't help one to feel "in the mood" or "sexy".
He feels you two are not sexually compatible, and is unsure how to talk about it without an argument or hurt feelings.
Additional reading: Best Responses from Men: Why Won't He Have Sex With Me.
Sexless Relationship = Friendship:
You need to decide for yourself how truly invested you (and he) are in this relationship. If you are not intimate, you're really just friends, aren't you? It may be scary to consider, but listen to your inner voice and move on if you've tried and he isn't responsive.
I was in a similar situation with a long-term relationship. You know what? It ended. For me being best friends was important, but you can't only be best friends. I spent many bitter years of this sort of Hell, and now I have a fantastic partner finally!
We hope some of this information, advice and words-of-wisdom were useful, and we have compiled some helpful suggestions that you can implement now to begin improving your self-esteem and enjoying yourself again.
Positive Improvements You Can Make TODAY:
I have noticed, like some others have mentioned, that when we spend time away from each other I am a little more aggressive and even initiate sex.
We were spending too much time together. Just by my being independent (because I wanted to, not to spite him!), we enjoyed each other again. Give him some quality time to miss you.
Stop communicating by using subtle guilt trips or piling on emotional baggage. Women are saying, "lack of sex is killing my self-esteem" is a type of manipulation that will make him feel worse, push him farther away emotionally and physically. Only you can allow your self-esteem to be taken, and blaming him is not a good foundation for a healthy relationship.
More Relationship and Sex Words of Wisdom: