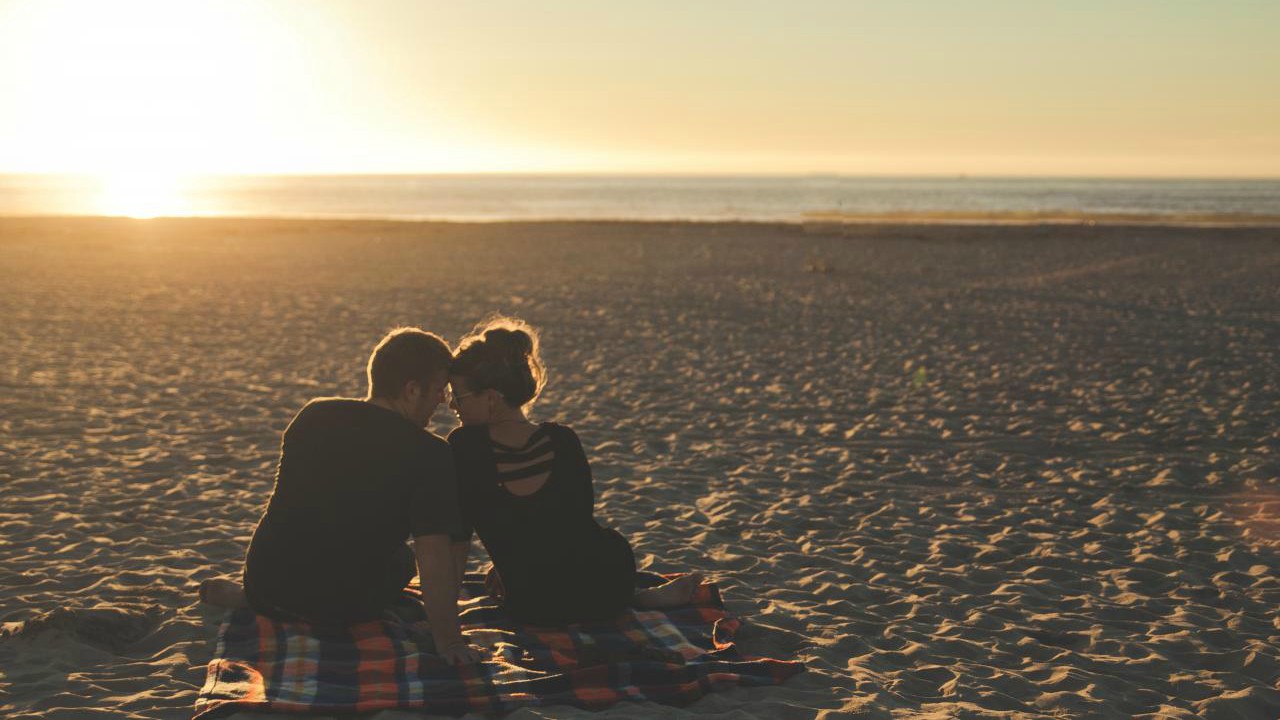 Pexels/Josh Willink
Online dating can be a doozy for anyone, but for women the experience can prove to be especially rewarding or demoralizing. The Tinder Revolution of 2014-15 transformed traditional online dating by requiring Facebook identification and streamlining message flow. Both features reduced the harassment female users encountered online.
But Tinder also ignited the development of apps like Bumble, Happn and Coffee Meets Bagel, as well as encouraging older sites to adapt. All these apps could potentially offer value, but knowing which one works best for you takes time, money and dignity. Here is an analysis of how these five options appear to deliver for female users.
Tinder
Defining Feature:This app revolutionized the online dating industry, reports People, in part by only permitting users who signal mutual interest to message others. This means you only have to endure sketchy messages from creepers you've accidentally selected instead of the whole world. You can also unmatch with them as soon as they prove to be undesirable.
Pros: Here, it's all about chemistry, a sleek approach that prioritizes looks, and then allows users to break the ice from there.
"Under-delivering dating websites prove that personality analytics and mutual interest algorithms do not equate to good sexual chemistry," The Telegraph contributor and relationship expert Caroline Kent writes, so for many users hollow sex is a good place to start.
Cons: The messaging experience after a pair of users match is prone to the same pitfalls as traditional dating sites. And a service widely known for its casual sex appeal offers little for those in search of something deeper.
What It's Best For: Hookups
Cupid
Defining Feature: The degree of detail requested in profile questions could reveal much about potential partners. The Huffington Post advises users not to answer every question, particularly the more divisive ones, but to answer enough. Offer a reasonably vivid picture of who you are.
Digital Trends describes the resulting interface for the app as "extremely clunky," but Heavy says otherwise. "OkCupid has an interface that's a little busier, but it still scores high marks for speed and readability."
Pros: A recent survey by Consumer Reports ranked this as the dating site with the highest user satisfaction findings.
Cons: OkCupid's structure does not link user accounts to Facebook, which permits more anonymity than other dating sites.
"Anyone can message you," writes Digital Trends. "Anyone. And they can message anything to you. And if you don't reply, they'll probably just keep on messaging you, too."
What It's Best For: Data-driven romantic pursuits
Bumble
Defining Feature: Female users must message males they match with first. They have 24 hours to do so, unless a guy wishes to give a favorite lady an extended 24 hours. In most other respects, this app operates like Tinder.
Pros: In an interview for Buzzfeed, app creator and Tinder co-founder Whitney Wolfe touts Bumble as a great app for women who demur from approaching men in public "due to the 'tacit' rules of society." The structure of the app positions them to steer the path of conversation by initiating it, she says.
Reviewer and editor Julia Pugachevsky emphasizes Bumble's exceptionally stable male-user pool. Fewer "shirtless bathroom selfies." Fewer "frat-boy-style snapshots." Fewer creepers.
Cons: The app puts more pressure on female users to initiate, and this just is not for everyone. Digital Trends also claims there are indications that this structure results in a more passive male crowd.
Who It's Best For: Women who find more proactive approaches to dating appealing.
Coffee Meets Bagel
Defining Feature: Also designed to give female users more control over their dating lives, Forbes reports that this app algorithmically selects friends of Facebook friends for consideration. So no swiping.
COO Dawoon Kang claims that "men love selection" and "women are selective," and a Tinder study conducted by the MIT Technology Review appears to support this. So the app caps matches to a daily limit, gives users 24 hours to "like" or "pass" on them and then allows a week to plan a date before the resulting conversation expires.
Pros: The site puts some pressure on users "to exchange phone numbers or meet up in real life," Digital Trends writes, "or to just quietly fade away without a fuss." It boasts a user-friendly interface and wins points for "having the cutest name of all dating apps." Matches, which appear at noon, materialize as "bagels," and users can buy or earn coffee "beans" for special functions.
Cons: Digital Trends reports that it operates at a slow pace, with limited options, and this can be frustrating.
What It's Best For: Relationships for users content with low-yield but more genteel matches.
Match.com
Defining Feature: Marking the birth of one million babies through its dating service three years ago, Match.com has set many precedents for what is now called traditional online dating. Launched 22 years ago, Match remains one of the largest and most established services around. It's been in the process of building a foundation to help its first generation of babies attend college, Bloomberg reports.
Pros: This data-driven service is often a go-to resource for users more interested in relationships. According to Digital Trends, its app finds a happy medium between depth of detail and efficiency.
Cons: A variety of reviewers consistently rank Match as expensive. It has also gained a reputation as a tool for predators like Jason Lawrence, convicted last year of raping or assaulting seven women he contacted through the site.
"Four of the women alerted Match.com to the fact that Lawrence had assaulted them and pleaded with the site to take down his profile," The Telegraph writes, "but the website refused, enabling him to claim further victims."
The site has pledged to check account holders against databases for predators, but The Electronic Frontier Foundation points out a variety of reasons why these measures aren't likely to do much. The company now publishes safety information online.
The Independent recommends that users always meet in a public place, and The Huffington Post suggests letting a friend know where you're going and when you might return.
What It's Best For: Relationships for those more comfortable with risks, but who also seek a greater range of options.
What About Happn? This review leaves out Happn, an app which encourages beliefs about meetings being destined, by identifying users you cross paths with throughout the day. Skeptics question the GPS component's implications for safety, but Head of Trends Marie Cosnard explains in News.com.au that the app provides only general locations for mutually interested users at crossing points.
Many of the apps and sites reviewed above promise wildly diverse experiences for a range of individual tastes. Whether that's the maudlin magic of Nicholas Sparks or the casual chemistry of Tinder, there's no shortage of places to turn.
The first match you get to make is the app that's right for you.
Edited by Jody Smith
Article Sources
Jones, Nate. "From Tinder to Lulu: A Guide to the Modern World of Dating Apps."
http://people.com/celebrity/tinder-lulu-and-okcupid-your-guide-to-online-dating
Kent, Caroline. "Tinder review: a woman's perspective."
http://www.telegraph.co.uk/men/relationships/10317832/Tinder-review-a-womans-perspective.html
Fitzgerald, Britney. "OkCupid Tips: Dating Experts Tell Us 11 Things NOT To Do Online."
http://www.huffingtonpost.com/2012/07/09/ok-cupid-tips-tricks-what-not-to-do_n_1654563.html
The Digital Trends Staff. "Start Dating More Efficiently with One of These 8 Apps."
http://www.digitaltrends.com/mobile/best-dating-apps
Miller, Tucker Cummings. "Tinder vs. OkCupid: What's the Best Dating App?"
http://heavy.com/tech/2014/05/tinder-vs-okcupid-best-dating-app

Meltzer, Marisa. "Are Paid Dating Sites Better Than Free Ones?"
http://www.consumerreports.org/dating-relationships/are-paid-dating-sites-better-than-free-ones
Pugachevsky, Julia. "5 Thoughts I Had When Trying Out A Female-Empowering Dating App."
https://www.buzzfeed.com/juliapugachevsky/thoughts-i-had-when-trying-out-a-female-empowering-dating?utm_term=.ha8ZDkrkr#.of6yNbLbL
Knoepp, Lilly. "Play for Love on Female-Focused App Coffee Meets Bagel."
https://www.forbes.com/sites/lillyknoepp/2016/07/19/play-for-love-on-female-focused-coffee-meets-bagel/#fcb37121d743
Emerging Technology from the arXiv. "How Tinder 'Feedback Loop' Forces Men and Women into Extreme Strategies."
https://www.technologyreview.com/s/601909/how-tinder-feedback-loop-forces-men-and-women-into-extreme-strategies
"Over One Million Babies 'Made' On Match.com."
https://www.bloomberg.com/news/videos/b/9fe03063-18cc-440e-acaa-6a157d63a0fa
Rayner, Gordon, and Tom Morgan. "Judge raises concerns about safety of dating websites after man rapes five women he met on Match.com."
http://www.telegraph.co.uk/news/uknews/crime/12180691/Match.com-rapist-Sexual-predator-guilty-of-attacking-five-women-from-dating-site.html
Reitman, Rainey. "Sexual Predators, Please Check Here: Match.com's Deeply Flawed Plan to Screen for Sex Offenders."
https://www.eff.org/deeplinks/2011/04/sexual-predators-please-check-here-match-com-s
Horwood, Katy. "7 tips for staying safe while online dating." http://www.independent.co.uk/life-style/love-sex/safer-internet-day-7-dating-tips-from-an-expert-valentines-day-apps-a6862846.html
Elsworth, Sophie. "Dating app Happn "perfect for predators" due to GPS technology that shows where you are."
http://www.news.com.au/lifestyle/relationships/dating/dating-app-happn-perfect-for-predators-due-to-gps-technology-that-shows-where-you-are/news-story/629fcdcca95a5403ac50b591c3ee8136