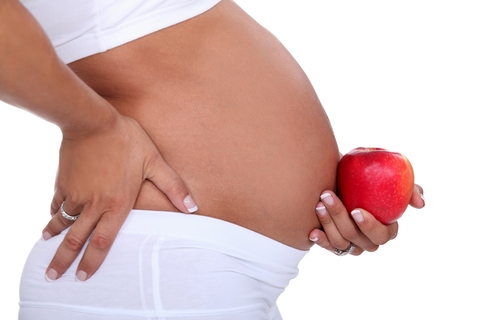 There is no doubt that when a woman is pregnant, her body changes. The entire female body, not just the stomach, needs to change to accommodate necessary functions of a healthy pregnancy. With all of these changes, it is natural to gain weight during pregnancy. However, a question that a lot of women have regarding their pregnancy is: how much weight should I gain?
Dietician Nora Saul discusses how to maintain a healthy weight during pregnancy with Michelle King Robson and Dr. Pam Peeke on HER Radio
Listen in as Nora reveals just how much weight women should gain during pregnancy and what foods are best for you and your baby.
If you or someone you know is struggling with her own pregnancy, please visit these resources on EmpowHER.com:
1) Our pregnancy community supports women that may be experiencing any type of difficulty during pregnancy. If you have a question or concern, share to get feedback from other women who may be have the same experiences.
2) If you are looking for more than just tips on being physically healthy during pregnancy, check out our article on the Do's and Don'ts of pregnancy
3) For some tips on how to eat healthily during your pregnancy, check out this article that details exactly what foods you should include in your diet
Want more HER Radio? Listen on demand now or join them live every Thursday at 2pm ET. Have a question for the hosts? Tweet Michelle @mkingrobson and Dr. Peeke @pampeekemd/a> using the hashtag #HERradio.