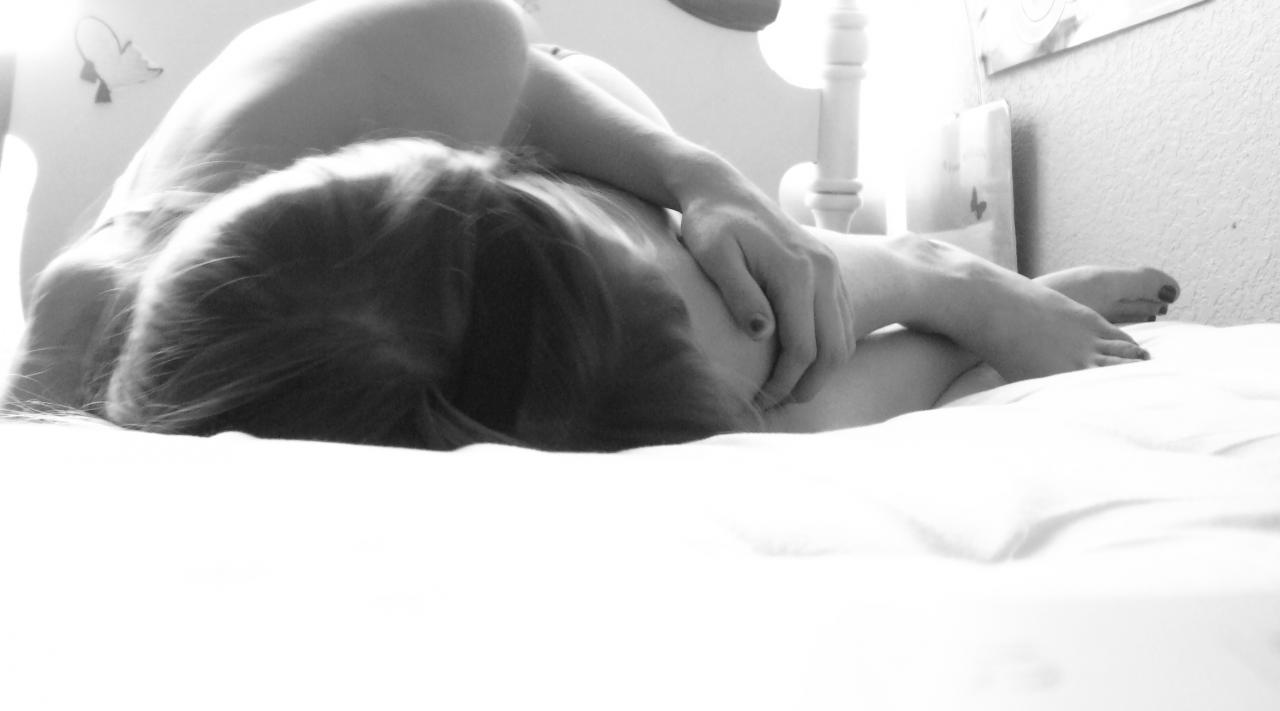 I remembered hearing about my grandmother and her history with manic depression. As a kid, I took this to mean that she was really, really, sad. I figured she had five kids and that was hard enough for anyone.
Although bipolar disorder was classified before I was a child (in 1980 to be exact), (1) it is now the general term used. This was a concerted effort on behalf of those working in psychiatry, partially because of the stigma of the word "manic" (who wants to be called a maniac?) and also to make the diagnosis clinical as opposed to emotionally loaded. (2)
There are four types of bipolar disorder, but broadly, bipolar disorder is becoming one of the most highly investigated neurological disorders. Estimates are that it affects 4.5% of adults in the US, however less than 40% receive adequate treatment. (2) This might be due to the fact that bipolar disorder is difficult to diagnose because of the shifts between symptoms. (3)
The term bipolar means "two poles" and describes the polar opposites of mania and depression. The term first appeared in 1980 in the American Psychiatric Association's Diagnostic and Statistical Manual of Mental Disorders (DSM). The spectrum of this mood disorder was meant to streamline medications, whether there was a manic episode, a major depressive episode, a hypomania episode (a less severe form of mania often confused for an unusually good mood) or a mixed episode. (2) In most cases, periods of depression are far longer than periods of mania. (4)
We all have peaks and valleys, but those suffering from bipolar disorder can have much more severe episodes, which can make work, relationships and life itself challenging. Cycles of depression or mania can last for months, interfering with the person's ability to function on any level.
Bipolar disorder appears to be largely hereditary with the first episode normally happening in the teenage years or in young adulthood.
For someone suffering with bipolar disorder, dominant moods shape their expectations and self evaluations. Bipolar spectrum disorder can affect working memory and make it difficult for a person to break down a problem into several steps. It can make it hard to slow down and think things through. There is some evidence that people with bipolar disorder have difficulty activating the parts of the brain involved in this mental "rehearsal." (5)
Presently, there is no cure for bipolar disorder, but a patient will often be offered cognitive behavioral therapy coupled with medication. In addition, lifestyle changes and social support are often recommended. (3)
Researchers now believe that an understanding of neural plasticity, or the ability of a brain to change throughout an individual's life, can provide some insight into the future of bipolar disorder treatment. The atrophy of neurons in certain brain areas could be potentially improved, which would change the path of this mental illness.
Lithium has been used to treat bipolar disorder since the ancient Greek and Romans, who discovered that using lithium salts lifted the spirits of people in a depressive episode. Still used as a treatment today, lithium can boost the levels of protein that help neurons maintain their function. (1, 3)
What an amazing example of past meets future.
1. Purse, Marcia. Why Did Manic Depression Become Bipolar Disorder? Very Well Mind. https://www.verywellmind.com/why-did-manic-depression-become-bipolar-disorder-379822 Retrieved 8 February 2019.
2. The History of Bipolar Disorder. Healthline. https://www.healthline.com/health/bipolar-disorder/history-bipolar Retrieved 8 February 2019.
3. What Does The Future of Bipolar Treatment Look Like? Gooden Centre. https://www.goodencenter.org/what-does-the-future-of-bipolar-treatment-look-like/ Retrieved 8 February 2019.
4. Bipolar Disorder Signs and Symptoms. HelpGuide. https://www.helpguide.org/articles/bipolar-disorder/bipolar-disorder-signs-and-symptoms.htm/ Retrieved 8 February 2019.
5. Brondolo, Elizabeth. Bipolar Disorder and Expectations of The Future. Psychology Today. https://www.psychologytoday.com/ca/blog/take-control/201709/bipolar-disorder-and-expectations-about-the-future Retrieved 8 February 2019.
Tags: