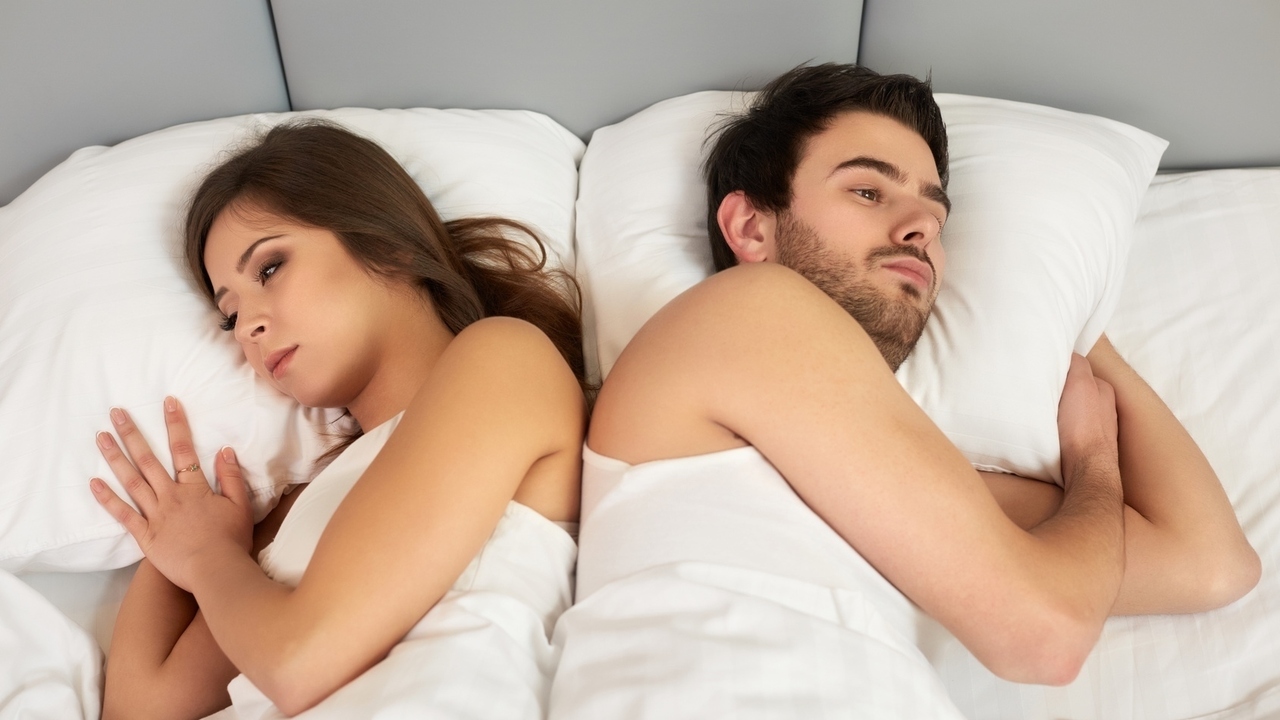 puhhha/Fotolia
Is diabetes, elevated blood sugar or insulin resistance interfering with your sex life? There is a good chance that it is, as a result of hormone imbalance, whether you are male or female.
According to the Centers for Disease Control and Prevention, there are 29.1 million Americans with diabetes, however only 21 million have an official diagnosis, while an additional 8.1 million are walking around unaware. Type 2 diabetes occurs when the body becomes resistant to the blood sugar, also known as glucose, that is floating around in circulation.
As a result, the body produces more insulin in an attempt to force the blood sugar into the cells. But eventually the insulin production can decline. Prior to a full diagnosis, a person might have borderline elevated blood sugar or insulin.
This condition is called prediabetes. It can have some devastating effects on a person's overall health and sex life.
Blood sugar levels can react to a woman's ever-changing hormones throughout the month.
She may find it more difficult to keep herself stable right before her menstrual cycle, which can worsen both fatigue and mood changes such as irritability. Unstable blood sugar and insulin levels can worsen depression and energy, and can diminish overall feelings of well-being.
Elevated blood sugar levels can reduce blood flow through the tiny capillaries in the body that go to the bladder, clitoris and vagina. As a result, she may experience chronic bladder infections, vaginal dryness, and lower sexual response, compared to someone with healthy blood sugar levels.
The same idea can be applied to men, as the capillaries that go to the penis are not able to supply the appropriate blood flow. This can lead to erectile dysfunction.
In men, high insulin is often correlated with low testosterone levels. This can bring about a worsening of his moods, decreasing his energy and sexual desire or response.
Knowing this, it is critically important to get that high blood sugar and insulin level under control. Talk extensively with your health care provider about the best way to address this disease or prevent it if you are prediabetic.
Focus heavily on regular exercise including weight and resistance training, while eating a diet full of vegetables, fiber, lean protein, and healthy fats.
Greatly limit carbohydrates and avoid sugar completely, as sugar and high carbohydrate (particularly simple carbs such as white breads, crackers, cereal, cookies, brownies, cakes) got you into this in the first place.
If you find yourself struggling, consider seeing a nutritional counselor or Dietitian to help with grocery shopping and meal planning. The earlier you are aware of your blood sugar numbers, the better chance you have of not becoming a statistic!
Sources:
1) American Diabetes Association. (2015). Sexual Health. Retrieved Nov. 6, 2015.
http://www.diabetes.org/living-with-diabetes/treatment-and-care/women/sexual-health.html
2) Centers for Disease Control and Prevention. (2015). 2014 National Diabetes Statistics Report. Retrieved Nov. 6, 2015.
http://www.cdc.gov/diabetes/data/statistics/2014StatisticsReport.html
3) National Institute of Diabetes and Digestive and Kidney Diseases. (2008). Sexual and Urologic Problems of Diabetes. Retrieved Nov. 6, 2015.
http://www.niddk.nih.gov/health-information/health-topics/Diabetes/sexual-urologic-problems-diabetes/Pages/index.aspx
4) Low Testosterone and Your Health. WebMD. Retrieved Nov. 6, 2015. http://www.webmd.com/men/what-low-testosterone-can-mean-your-health
Reviewed November 6, 2015
by Michele Blacksberg RN
Edited by Jody Smith
Read more in Diabetes Health Center