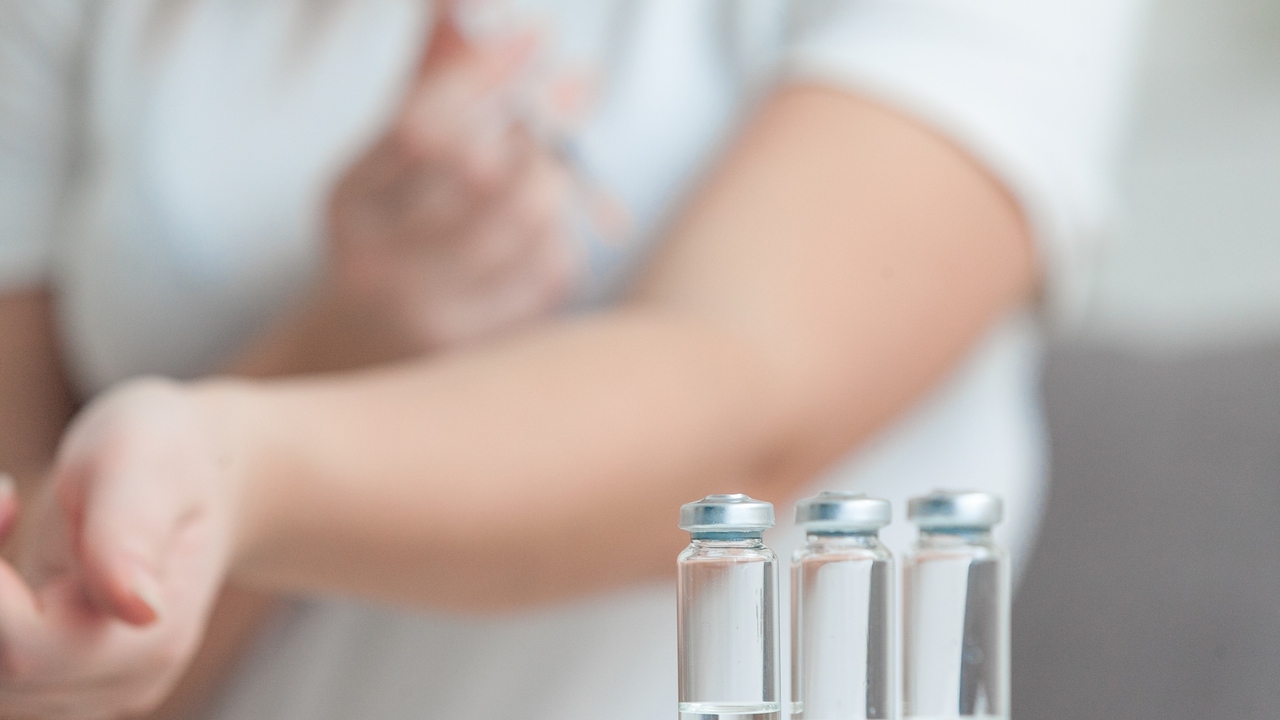 Kyrylo Ryzhov/PhotoSpin
Diabetes is a serious disease that can affect the heart, kidneys and eyes, as well as cause damage to nerves, leading to diabetic neuropathy. There were 1.5 million deaths attributed to diabetes in 2012, the World Health Organization estimates, and by 2030 it will be the seventh leading cause of death. 1
Innovative solutions to combat diabetes are badly needed. Below are five that make the top list.
)1) Google Smart Contact Lens
The company that made smart glasses has followed up with a smart contact lens that can measure glucose levels in a diabetic's tears. The lens is not available yet for purchase. Its invention is the result of major advancements in electronics, and the ability to manufacture miniaturized glucose sensing technologies.
The lens has a small pinhole that allows tears to contact a sensor located in an area that avoids the iris and the pupil. The sensor detects glucose levels and transmits the reading to a smart phone. Google has partnered with Novartis to bring the lens to market in what is hoped will be the not-too-distant future.
2) FreeStyle® Libre Flash Glucose Monitoring System
In August, 2014, Abbott Laboratories began selling FreeStyle® Libre in Europe. The device monitors glucose levels continuously through a tiny sensor that contacts the skin from inside a waterproof plastic patch.
The sensor is as thin as a human hair and is intended to work for 14 days. The patch is worn on the upper arm. Using the FreeStyle® Libre means that diabetics no longer have to keep checking their blood sugar with finger sticks. Users can read their glucose levels in real time on the device's screen.
It is currently only selling in Europe. It's estimated that the FreeStyle® Libre could be available in the United States in 2016.
3) Artificial Pancreas
An artificial pancreas is a man-made device designed to release insulin in response to rising glucose levels. Currently there are a few teams in different countries with similar products in development.
The first artificial pancreas was implanted in a 4-year-old boy from Perth, Australia named Xavier Hames. The operation was performed at Princess Margaret Hospital for Children (PMH) in Western Australia.
This device/pump works by using an algorithm that tracks blood sugar over time and is able to predict the amount of insulin needed without changing any settings on the pump.
The algorithm is pre-programmed to predict the risk that the person may develop dangerously low blood sugar levels. It stops insulin delivery before that may happen.
4) Encapsulife's Patch
A company called Encapsulife has developed a silver dollar-sized patch that contains thousands of islet cells (cells in the pancreas that produce insulin) when they sense glucose in the blood.
The patch contains multiple layers to protect it from attack by the body's immune cells, and would be inserted under the skin in a simple, minimally invasive procedure.
Use of the patch would avoid the need for anti-rejection drugs, but at the same time would produce needed insulin similarly to an artificial pancreas.
"Our multi-layer system is the only one that successfully has reversed diabetes in canines and primates," Encapsulife President Tom Gibson said.
Gibson added that this patch involves "no batteries, no mechanical break-downs, no kinks in pump lines, no injections, no finger-prick blood tests four to eight times a day, no guessing how much insulin to inject to match meals, no dangerous (potentially fatal) hypoglycemic lows, etc."
5) Smart Insulin Patch
Researchers for the University of North Carolina at Chapel Hill and North Carolina State University at Raleigh have created the first "smart insulin patch" that can detect increases in blood sugar levels and secrete doses of insulin into the bloodstream as needed.
The patch is the size of a penny, with over 100 microneedles that are filled with microscopic insulin doses and glucose sensing enzymes able to secrete the insulin when the glucose levels become too high.
The painless patches have been tested on mice and can detect elevated glucose levels for up to nine hours. "More pre-clinical tests and subsequent clinical trials in humans will be required before the patch can be administered to patients, but the approach shows great promise," EurekAlert! reported.
Sources:
1) Contact lenses to monitor glucose levels: A sweet solution for diabetic patients? Mappingignorance.org.
http://mappingignorance.org/2015/01/02/contact-lenses-monitor-glucose-le...
2) Abbott's FreeStyle Libre – Transforming Glucose Monitoring Through Utter Simplicity, Fingersticks Aside!
http://diatribe.org/abbott-freestyle-libre-transforming-glucose-monitori...
3) World's First Artificial Pancreas Device Goes to Boy in Australia. EmpowHer.
https://www.empowher.com/diabetes-type-1/content/world-s-first-artificia...
4) There Might Be a Cure for Diabetes. Thank NASA Research. National Review.
http://www.nationalreview.com/corner/377131/there-might-be-cure-diabetes...
5) Smart insulin patch could replace painful injections for diabetes. EurekAlert!
http://www.eurekalert.org/pub_releases/2015-06/uonc-sip061915.php
Michele is an R.N. freelance writer with a special interest in woman's healthcare and quality of care issues.
Edited by Jody Smith
Read more in Diabetes Health Center