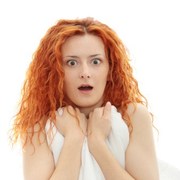 Photo: Getty Images
In my earlier article, The Ultimate Controversy: Will HPV Go Away on Its Own? I talked about this controversial question.
The answer you receive from a health care professional may be yes, but this is not actually the case. It is being given in a certain context (which of course is NOT explained) and leads to much confusion.
The context essentially is that it typically takes up to 24 months for the body's immune system to render the virus dormant. The answer yes is because of a lack of understanding.
Because of a lack of education when it comes to the medical aspects of the virus, HPV leads to confusion of our educators and confusion for the patients.
Our educators, i.e., our doctors, nurses, nurse practitioners and other medical professionals fail to understand that a simple word like "clear" can create such confusion for patients and lead to the belief that the virus is literally gone because it does not show as positive on an HPV test.
Worse yet, women equate a negative Pap smear with not having HPV. Why? Because they have never been told otherwise and mainly because the emphasis has been placed on HPV as it relates to cervical dysplasia (cell abnormality) and cervical cancer and not much else.
When those responsible for explaining HPV to us understand for themselves that HPV can become dormant for weeks, months, years and even decades; when they understand that the HPV DNA remains within our cells; when they understand that HPV is responsible for far more than cervical cancer, only then can they accurately and adequately educate us regarding the true answer to this question.
Cervical cancer was the first cancer connected with HPV. Since that time, HPV has been connected with vaginal, vulvar, anal and oropharyngeal cancers as well as penile cancer.
Unlike bacteria, a virus requires access for its DNA into our own cells to replicate. If our immune system keeps these levels dormant or at lower levels than are detectable during testing, this does not mean that the HPV DNA has disassociated with our cells, it is merely undetectable. This doesn't mean that HPV isn't there, or that under certain circumstances it can't become active once again.
When HPVs own proteins, E6 and E7, allow for the literal shut-down of our body's tumor suppressor proteins it is then that HPV can "take hold" and lead to the unregulated growth of cells.
Typically, when a cell is or becomes abnormal, our proteins instruct those cells, in essence, to self-destruct. But when those proteins have been compromised these now mutated cells do not self-destruct but continue to reproduce, mutations and all. This is cancer.
For some women, they may have but a single HPV infection in their lives. Their immune system keeps the virus dormant and they never experience any further issues. Again, this does not mean the HPV no longer exists but that your immune system is doing a wonderful job.
This is what happens the majority of the time however that knowledge should not give you a false sense of security either. Obviously someone makes up the statistics of the minority and it could just as easily be you.
For other women not only do they experience repeated episodes of HPV lesion development (precancerous, cancerous or both) but can also experience multi-focal (more than one area) disease. It can affect both the cervix and vulva or cervix and anus or in cases such as mine, the cervix, vulva, vagina and anus.
Women can get very excited when they receive their Pap smear results and they are negative. While this can be great news, women need to understand that HPV affects more than the cervix so while the cervical cells may not show evidence of HPV, other cells may such as vagina, vulva or anus.
It is important for women to know enough to ask that their doctor examine these other areas when performing a Pap smear. It is also important to know that prior cervical involvement brings with it an increased risk of anal involvement. If necessary, you may need to consult a colorectal surgeon for an anal Pap.
Currently Dr. Joel Palefsky, leading infectious disease specialist specializing in HPV is working with the NIH (National Institute of Health) to develop a screening protocol specifically for anal cancer as currently exists for cervical cancer.
While this will take years to develop, performing the exam in the interim can still be done. Finding a physician capable of doing one may be another story.
Most women I have spoken to who have HPV to some degree or another have expressed an absence of the virus with a recurrence occurring subsequent to a stressful or number of stressful incidents which have occurred in their lives. For others, (including myself) many women never had any issues with HPV until after they became pregnant, a condition which does tax the immune system.
Some women who have had precancerous lesions diagnosed prior to becoming pregnant were found to have the lesions progress in severity during their pregnancy. This particular situation has also happened to me as well.
In closing, let me say that ultimately people will choose to believe what they will regardless of any factual information presented to them. Having lived with HPV, off and on, since my initial diagnosis in 1987 constitutes a significant length of time. This has allowed me to experience, first-hand, the developments and achievements in the field of HPV research in addition to its increasing association to one cancer after another.
Until we begin to view this as the epidemic that it is and respond accordingly, especially utilizing the vaccines available to us, we will inevitably experience the same loss of life as with prior epidemics.
Sadly, history has a tendency to repeat itself and this certainly would be a travesty in the case of HPV. Hopefully instead of merely recognizing history's repetition of itself this time around, we act in time to prevent it.
This is the second part of a two-part article.
Sources:
"CDC - Number of HPV-Associated Cancer Cases per Year." Centers for Disease Control and Prevention. N.p., n.d. Web. 7 Feb. 2012.
http://www.cdc.gov/cancer/hpv/statistics
Wexner, Steven D., Andrew P. Zbar, and Mario Pescatori. "Complex anorectal disorders: investigation and management - Steven D. Wexner, Andrew P. Zbar, Mario Pescatori - Google Books." Google Books. N.p., n.d. Web. 7 Feb. 2012.
http://books.google.com/books?id=vtXrQQnF_0sC&pg=PA389&lpg=PA389&dq=cin+increases+risk+of+ain&source=bl&ots=-QXWJZKcO3&sig=XfGaqrvPu8trLP0Iy90Zbpcdgcs&hl=en&sa=X&ei=_-AxT5ymO6rm0QHdt7zpBw&ved=0CDYQ6AEwAw#v=onepage&q=cin%20increases%20risk%20of%20ain&f=false
"Both E6 and E7 Oncoproteins of Human Papillomavirus 16 Inhibit IL-18-Induced IFN-γ Production in Human Peripheral Blood Mononuclear and NK Cells ." The Journal of Immunology . N.p., n.d. Web. 7 Feb. 2012.
http://www.jimmunol.org/content/167/1/497.full
"Any Mother's Daughter - Bonnie L. Diraimondo, RN : AuthorHouse." Bookstore Home - AuthorHouse. N.p., n.d. Web. 7 Feb. 2012. http://bookstore.authorhouse.com/Products/SKU-000381252/Any-Mothers-Daughter.aspx http://bookstore.authorhouse.com/Products/SKU-000381252/Any-Mothers-Daughter.aspx
"HPV Riskfaktors." Cervical Cancer: Information about Diagnosis and Treatment of Cervical Cancer and a Focus on HPV. N.p., n.d. Web. 7 Feb. 2012. http://www.cervicalcancer.org/hpvriskfactors.html
Reviewed February 8, 2012
by Michele Blacksberg RN
Edited by Jody Smith
Tags: