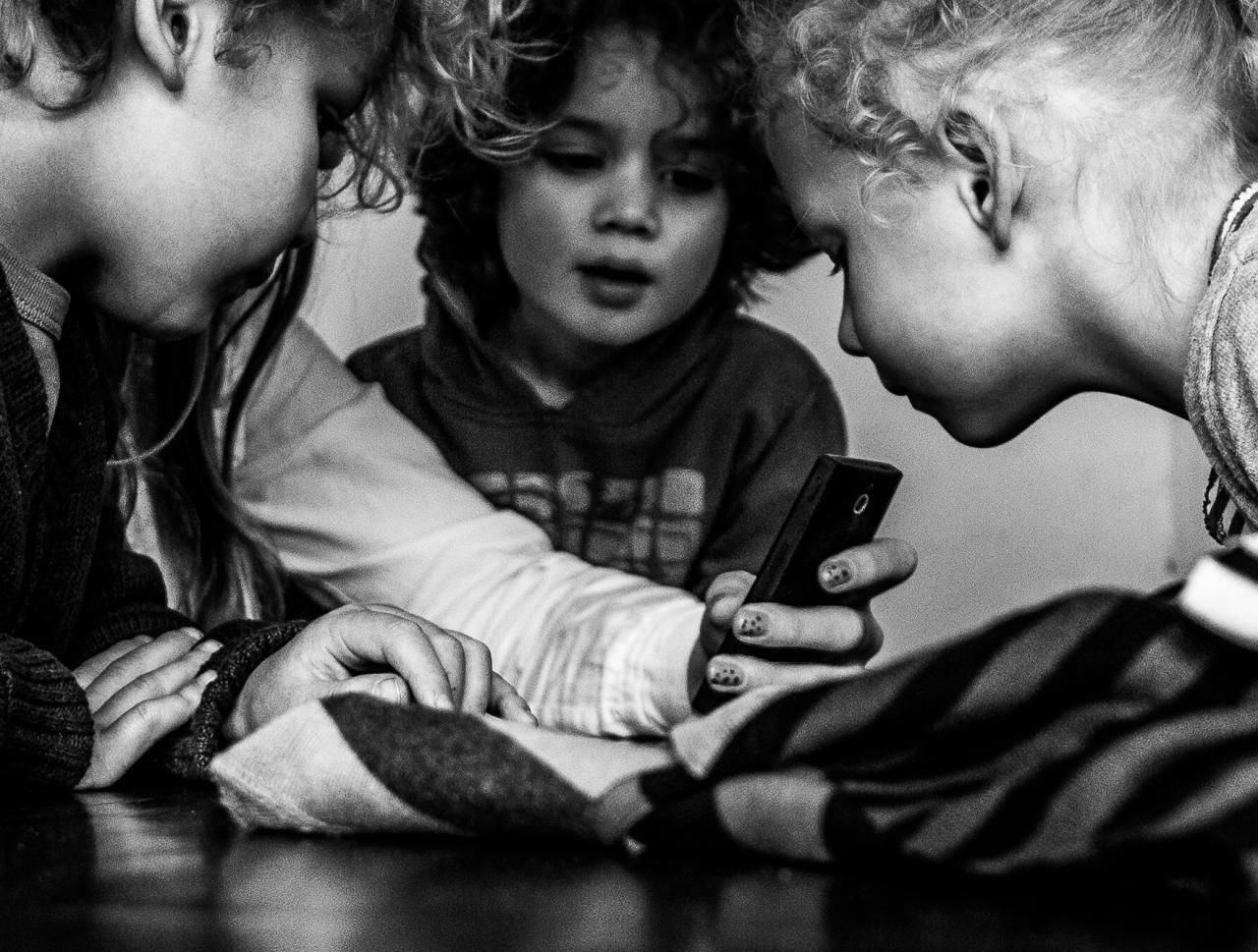 I have seen it happen with every generation. I have seen it in moments both appropriate and inappropriate. There is a twitch. The hand slides across the screen. It is unlocked. The person zones out of the world around them and into the portal of the screen.
Most of us have some element of smartphone addition. We use our phones when we don't even intend to. We find ourselves lost in an app when we really intended to just check the weather. We aimlessly browse and find ourselves attracted to the alerts. We check and we wonder, we wonder and check.
However "essential" the Smartphone may seem, it can have the ability to take over our lives. It can destroy our focus and diminish relationships. It truly is beautiful to have access to information all the time but we forget that it is there…all the time. We don't need to make our phones into extensions of who we are.
If you don't know if you can put your phone down, this is one of the signs that you don't necessarily have a healthy relationship with it. You aren't alone. I work as a mindfulness teacher, yet I sometimes find myself itching for my phone, and not even for something in particular. It becomes an elixir to boredom and a way for us to feel our emotions a little less. It is much easier to keep swiping.
I have been working on forming a healthy habit with my phone. If you have been considering doing the same thing, here are some easy steps to implement that don't involve deleting all our contacts and apps.
1) Set up a date with your phone. It is like with a new relationship: you don't want to be available all of the time, because what does that say about how valuable you are? Set times for your phone, rather than letting your phone run your life. This is different for all of us, depending on our occupations and lifestyles. However, if you know you can check your phone at 8am, this means you are granted some time at the beginning of the day to check in with yourself, make your cup of coffee and ease into the day.
2) Notice when your phone is your crutch. When you are waiting in line or a conversation lulls or you have had a heavy dose of silence, do you reach for your phone? It is so easy to fill these moments. From time to time, try to leave these moments as empty. In the empty space we can discover a lot about who we are.
3) Get curious about your impulse. When you want to pick up your phone "just because" what is underneath that? Are you feeling lonely? Are you impatient? When you do pick up your phone to check a specific thing, notice if you are able to focus on going to that source. Practice putting your phone down afterwards rather than letting your fingers get busy.
4) Have an intermittent phone fast. Leave the phone in a place that isn't on you (in your pocket, your purse or beside your computer). Letting your phone be a little further away will help you to break away from any addictive patterns. While you are away from it, allow yourself to do other things without its distraction. Have a conversation, make a batch of muffins or paint your toenails. We are used to doing everything all at once but by practicing mindfulness, your focus may improve and you may also find some semblance of inner peace.
Tags: