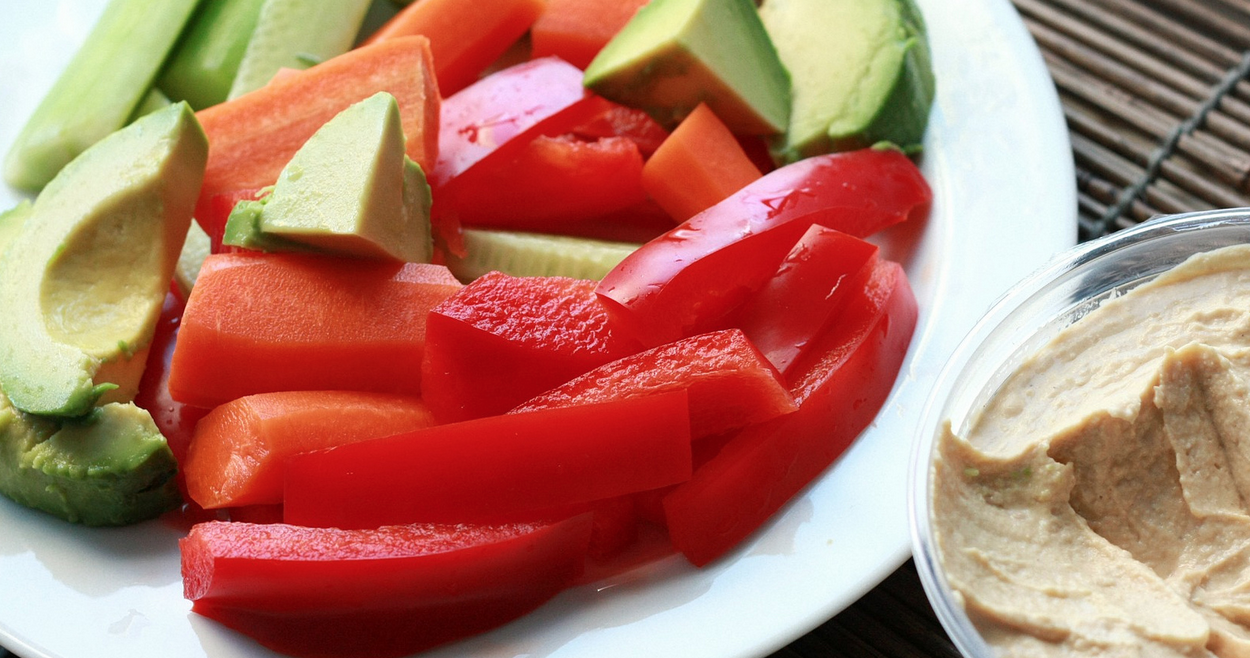 Jennifer/Flickr
On the Fourth of July, vegetarians often find themselves looking for options at burger-filled cookouts. This Independence Day, surprise your vegetarian friends by having plentiful alternatives for them that not only look and taste delicious, but are healthy choices for the non-vegetarians at the party.
Change the Fourth of July scene by avoiding the sugary, fatty foods and providing your guests with wholesome selections that are sure to create sparks.
1) Herb and Pistachio Falafel
These herb and pistachio falafels take all of the flavor of traditional falafels, and make them healthier by baking the dish and opting to use large cabbage leafs rather than bread. Vegetarians and non-vegetarians alike will be surprised by the tastiness of this green dish.
2) Crustless Sweet Potato Pie
Sweet potatoes are perfect for Independence Day as they are a staple for the south. This crustless sweet potato pie allows holiday guests to indulge in the deliciousness that is pie without the extra sugar and calories that a crust would provide.
3) Couscous Fruit Salad
This couscous fruit salad makes the perfect side dish for a family gathering, because it's filling and delectable. The flavors of fruit, couscous, almonds, shallots, orange juice, cider vinegar and olive oil combine to create a tasty treat that all of your guests will rave about.
4) Watermelon Green Tea
Unsure of what beverage to provide for your guests? This watermelon green tea is incredibly easy to make, only contains two ingredients, and tastes fantastic! With just some pureed watermelon and green tea, you can create a drink your friends and family will want year round.
<![CDATA[]]>Read the Full Recipe <![CDATA[]]>
5) Open-faced Grilled Vegetable Sandwiches
This open-faced sandwich is a great alternative to burgers at your Fourth of July party, because it still allows you to cook out on the grill while making something that looks extremely appetizing. With some bread, cheese and a variety of vegetables you can make a pizza-esque sandwich that is sure to please.
6) Independence Day Fruit Pops
Having red, white and blue desserts at your Independence Day party is a must, and can be done easily with these fruit pops. Simply cut up some strawberries and blueberries, place them into an ice pop mold and then fill the mold with lemonade to make tasty treats that will help you beat the heat.
7) Happy Fourth Of July Cupcakes
These Fourth of July cupcakes are healthier than your typical run-of-the-mill cupcakes, but taste just as delicious! Topped with strawberries, blueberries and a vegan whipped topping, these little cupcakes are just what you need to satisfy the sweet tooth in your guests.
8) Grilled Corn with Poblano Lime Crema
While you are grilling your open-faced sandwiches, you can throw some cobs of corn onto the grill as well, for a quick and yummy side dish. Cover your cobs with a tasty concoction of sour cream, abodo sauce, lime juice and sea salt, and then drizzle crema on top.
9. Fruit Cubes
If you opt to drink water instead of watermelon green tea, you can create fruit-filled ice cubes for a splash of flavor in your guests' drinks. Everyone at your Fourth of July party will be impressed by the red, white and blue of the ice cubes and the effort put into the details of the celebration.
10) Red, White and Blueberry Smoothie
Enjoy the fireworks display while sipping on a patriotic smoothie. This smoothie is layered so that your guests can see the red, white and blue ingredients that make it up. The smoothie recipe uses soy milk and fruit so that you can enjoy without worries of fat content.
Edited by Jody Smith