Are you trying to eat right, and exercize, but still dont see results, or feel good?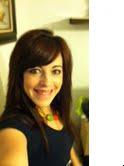 By
keribrownlee
July 25, 2011 - 1:10pm
What does it mean to live a life of transformation? For me it was like I didn't realize my bad habits, and what they were doing to my body overall until I looked in my full length mirror one day, and was like "Holy Crap, who is that?) Of course I was not in so much denial that I didn't slowly see the signs that my jeans were fitting tighter, My shirts were not so flattering, and that overall my energy and quality of life was literally plummeting!!!! I remember lying in bed one night in tears telling my husband that I was done!!!!! I realized many things that night! For one I saw for what it was that the path that I was currently on would only lead to destruction, for not only me but for my family as a whole! Two, I knew at that moment that it was not only ok, but ESSENTIAL for me to be able to say no! My husband and I didn't feel like we could say no to his family or some of our friends when it came to food, or to be real with them about us wanting to totally transform our entire thought process when it came to wellness!!!! And most importantly I realized that I was worth it, and that I needed to take care of my body, because my self-image affected every single area of my life! Spiritually, emotionally, physically and sexually!
I said all that to really get to the main point that I am sure many women go through! We all have these markers in our life where we decided that today is the day where we truly start living! So we begin to exercise and slowly change our eating habits and we are doing all of these things, and still we do not see the results that we are looking for! And daily we still feel tired, and feel like we do not have the strength or energy to keep on going! That was me, until I started working for the amazing company that believes in totally transformation! I also finally realized that there were many things that my body was not getting that it essentially needed like vitamins and supplements!!!!! So in the past two months I have lost 22 pounds, but what is greater than even that, is the way my body feels, the way my skin looks, and the overall energy that I now have on a daily basis!
I can finally say that I am truly transformed!!!!!! Every day it is a process, but one that is so beneficial and worth it! It is now my mission and purpose in life to help others learn what it looks like to fight, and take back their life when it comes to wellness!!!