Pregnancy: How to Prepare your Body for Change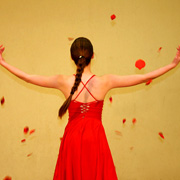 By
amson00
April 1, 2019 - 1:21am
It doesn't have to be a newsflash; pregnancy changes your body in huge ways. This time, it's not about the sleepless nights and nappies that you might have to contend with - but more about the way in which your body copes with this nine-month period, and beyond.
Sure, many of these changes sit completely out of your control, but on the plus point medical advancements are on your side. For example, while it's common knowledge that your breasts will change during this period, let's not also forget that the breast augmentation procedure is now completely accessible. It is small developments like this which really can reassure those women who might be a little concerned about the changes ahead.
There are also some things that you can do before giving birth, or even getting pregnant. Today's article will hone in on both and show how you can help your body and perhaps even enhance the chances of falling pregnant.
Try and expel toxins from your life
You might feel as though you live a completely clean life, but beneath this shell there are probably a lot of toxins. Some recent studies have found that hundreds of toxins are regularly unearthed in the umbilical cord blood of unborn babies. Some of these were linked with some really serious illnesses, and can be picked up just through pesticides, skin products and even plastic water bottles. Evaluate your life to make sure you are not going to pass such toxins on.
Your teeth can be impacted
Unsurprisingly, there's plenty of attention on the bump and more obvious parts of your body during your pregnancy. However, don't forget that your teeth can also be impacted. Your gums are more susceptible to bleeding, while there is a much greater chance of your teeth becoming loose. As such, pen in a trip to the dentist to ensure that you are on track with your oral health.
Stop being a caffeine addict
If you have already fallen pregnant, you will have probably been told plenty about this next piece of advice. In short, caffeine and pregnancy don't go together. The experts suggest tapping into no more than 12 ounces of coffee every day, as anymore of this can be dangerous for your baby.
As such, if you are planning a pregnancy, start to wean yourself off it. It won't be easy, but starting in advance rather than the minute you get pregnant is a recipe for hard work.
Always budget for long "trying" times
If there is one thing you will always see in the guides about how to fall pregnant more easily it is about stress. In short, if you are stressed, the chances of falling pregnant suddenly decrease.
One way you can reduce this stress is to budget for a longer period of "trying" time. In other words, don't plan to fall pregnant immediately. Plan for a year, or more, just to remove that elusive pressure from your shoulders.