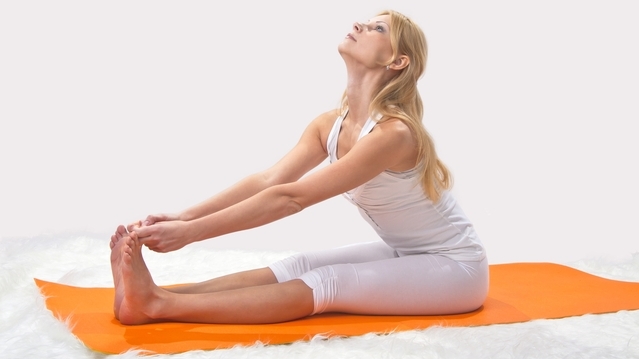 NickNick/PhotoSpin
Fitness is an important priority for your overall health and well-being. But, with work, school, family and friends, finding time to squeeze in a workout can be a pain in the butt.
The key is to utilize your "me time," and make your workouts convenient. With better time management skills, you can improve your productivity, and adding workouts into your hectic schedule won't be such a hassle.
Exercise physiologist and personal trainer, Melanie Cole, MS, shares tips on HER Radio for you to effectively make time for fitness.
Listen as Melanie tells us "How to Make Time for Exercise in a 24/7 Life" from the online radio show HER Radio.
Start making time to exercise, now! Here are 3 more helpful resources.
Put aside the excuses and plan ahead, so you will not veer off track. It is bad enough carrying around all of those shopping bags. No one wants to carry around an extra 10 to 12 pounds of baggage after the tree is down. Learn these Time Saving Workouts This Holiday Season
How To Fit Exercise Into Your Busy Lifestyle

Spread out the exercise. If you just take two 15 minute walks a day, five days a week this will get you to 150 minutes.
Move naturally. Exercise doesn't necessarily mean dedicated time on a treadmill. The walking you do in a grocery store or walking in the parking lot to get into the mall, counts towards exercise.
For muscle strengthening, you want to fit in two 20 minute sessions. My favorite is a fitness ball. It's fun, cheap, and can be used to strengthen all of the major muscle groups.

Ever wonder how Halle Berry got that "purrfect" Catwoman body? She revved up her workouts with celebrity trainer, Harley Pasternak. His A-List bodies also include Jessica Simpson, Hillary Duff, Robert Downey, Jr., Katy Perry, Alicia Keys, Katherine Heigl, Mandy Moore and Orlando Bloom, just to name a few. Check out advice from Celebrity Trainer Harley Pasternak
From the RadioMD show HER Radio
Original Air Date: November 14, 2013
Hosts: Michelle King Robson and Dr. Pamela Peeke, MD