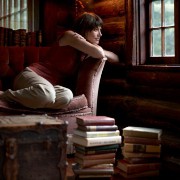 Photo: Getty Images
I've lived with Chronic Fatigue Syndrome for eighteen years, and I'm not thankful for that. But as Thanksgiving looms on the horizon, it turns my thoughts to some of the things I'm truly thankful for.
I'm one of the lucky ones. I've been recovering over the last three years, mostly due to the involvement of my naturopath Dr. Kelly Upcott. She has taken me from being a CFS vegetable, riddled with vertigo and pain.
When I first went to see her, I couldn't remember anything that was said in our appointment, and she kindly wrote everything down for me because of this. I had to go straight to bed when I got home after that first appointment, sapped from the effort.
So I'm thankful for my naturopath. I'm thankful for my family who have stuck by me all this time, with no assurance that I'd ever get any better. My mother visited me every week, bearing vitamins and treats, and alert to signs of deterioration.
I could only handle half-hour visits for years. And I know I didn't offer much in return. But I was grateful.
My husband took care of everything -- the kids, the shopping, the cooking. My kids would tiptoe around the house so I could sleep, and because any noise went right through my nervous system like lightning.
I'm thankful to be able to work, writing online. I know I couldn't hold down any other kind of job.
I couldn't stand up in a store, couldn't answer phones or handle cash. Sitting at my desk in my bedroom at my computer is the one thing I'm able to do for hours a day, and that is exactly what I get paid to do.
To be able now to go for a walk, to do some of the family shopping and errands is precious to me. I don't think I'll ever again take for granted what it is to be able to hop in my car, or walk down the street, and get things done.
Talking to someone in a store, or the library, was an impossible dream for me for years. I will not forget.
I'm grateful to have had my understanding stretched, my awareness of what the isolation of Chronic Fatigue Syndrome can do to someone. And one day I hope to be healthy enough to be able to make a difference for some of those who are still being held ransom by CFS.
I spent 15 years losing the battle against Chronic Fatigue Syndrome. Three years ago, I found treatment that worked for me, and now I am making a comeback.
http://www.ncubator.ca and http://ncubator.ca/blogger