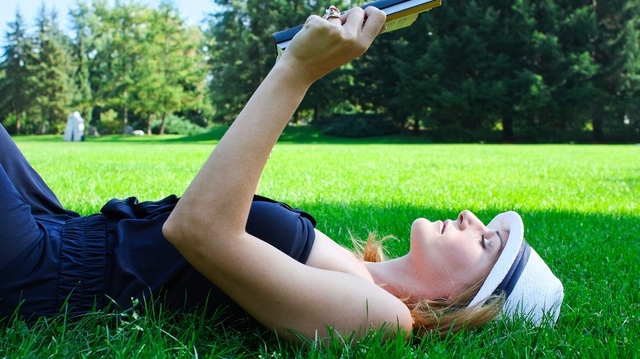 Daniel Waschnig /PhotoSpin
Spring has arrived in many places in North America. Not quite my neck of the woods yet but coming from the worst winter on record, we're not expecting bees and blooms for at least another month.
However it, like all seasons, will arrive and along with the glories of warmer weather will come irritants like allergies that can really impact the lives of sufferers.
Pollen is one of the main issues for many allergy sufferers. Trees, plants, grassy areas and flowers emit large amount of pollen, causing red, watery eyes, skin rashes, runny noses and general misery for those who have problems in this area.
Many report that it's like having the flu without having the flu. There are natural ways to reduce exposure to these allergens, as well as medications.
Keep an eye on pollen counts. This information can be found online, on weather channels and during the weather segments on television.
Based on this, try to avoid exposure at high pollen count times, mainly from dawn until mid-morning. Water lawns and flower beds in the early evening (watch for the mosquitoes!) and play sports in the evenings and afternoons. Avoid parks, forests and outdoors areas as much as possible until afternoon.
Remember that pets and people bring pollen inside. Ask for shoes or jackets to be removed and keep pets indoors during peak pollen hours.
Have other family members of friends groom pets outdoors become they come in for the evening. A thorough grooming can really reduce pollen and other allergens from our furry friends.
Take a shower in the evenings to remove any pollen on your body or hair.
An article on Fox News written by Jeffrey Martinez and Dr. David B. Samadi of the Lenox Hill Hospital in New York City encourages a diet high in omega-3 fatty acids which, studies have shown, can reduce sensitivities. The article also recommends taking medications if necessary, like Claritin and nasal sprays. Some are over-the-counter and some require a prescription.
There is also the option of having allergy shots administered by medical professionals.
The writers of the article recommend starting steroid nasal sprays early, before the start of the pollen season, to let the body build up a resistance or tolerance for pollen. They suggest only taking antihistamines when you need them.
Talk to your doctor now about how to cope with the upcoming spring and summer pollen seasons.
In her EmpowHER article Good Food Sources of Omega-3 Fatty Acids, writer Karen Schroeder Kassel, MS, RD, MEd offered a list of foods containing omega-3 fatty acids that can help with allergies.
The foods include:
- Chinook salmon 3.6 grams
- Sockeye salmon 2.3 grams
- Albacore tuna 2.6 grams
- Mackerel 1.8-2.6 grams
- Herring 1.2-2.7 grams
- Rainbow trout 1.0 grams
- Whiting 0.9 grams
- King crab 0.6 grams
- Shrimp 0.5 grams
- Cod 0.3 grams
- Tofu 0.4 grams
- Spinach 0.9 grams
- English walnuts 6.8 grams
Pollen is a natural part of life that is unavoidable for many. But with a healthy diet and some minor changes, we can limit our exposure to pollen and potentially build up a resistance. And when natural methods aren't enough, it's good to know that there are medications on offer to get us through the pollen seasons.
A happy and healthy Spring to all!
Sources:
FoxNews.com. Health. Allergies. " Allergy season: How to get some relief this year." Web. Retrieved March 25th, 2014.
http://www.foxnews.com/health/2014/03/26/allergy-season-how-to-get-some-...
EmpowHER.com. Diet and Nutrition. Healthy Eating. " Good Food Sources of Omega-3 Fatty Acids." Web. Retrieved March 25th, 2014.
https://www.empowher.com/media/reference/good-food-sources-omega-3-fatty...
Reviewed March 27, 2014
by Michele Blacksberg RN
Edited by Jody Smith