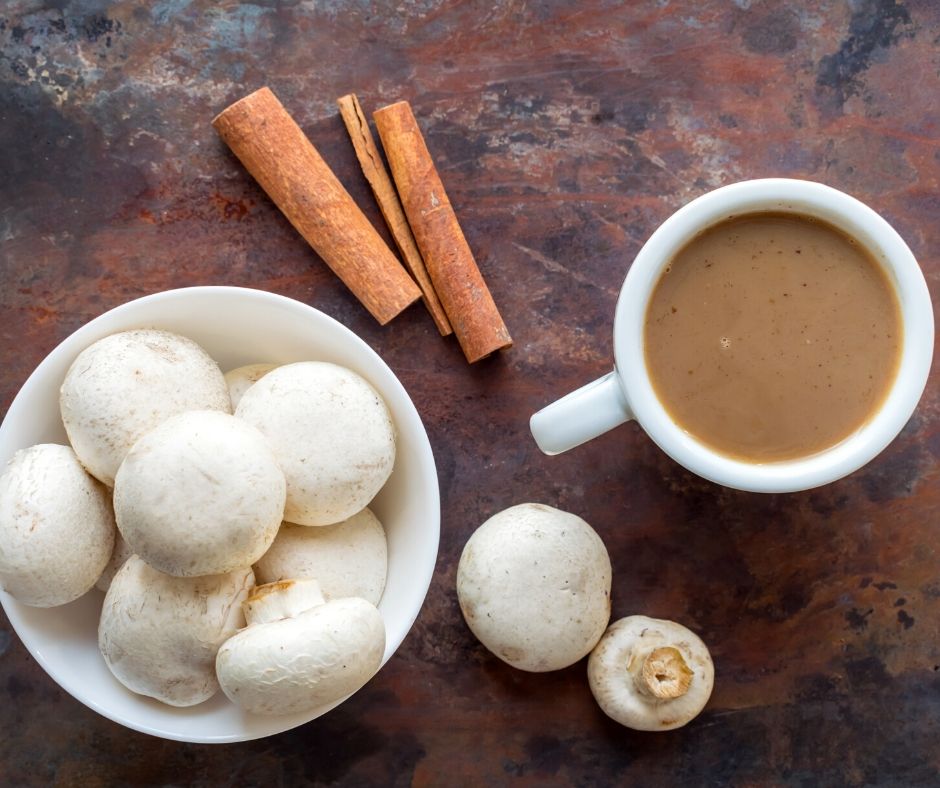 Many of us get to the end of the year in full hibernation mode. There are more pajamas, there is more Netflix and there is also more opportunity for reflection. (If we turn off Netflix long enough, that is.)
The end of a year, even if we aren't into the New Year's resolution thing, we tend to think about what was new, about what worked and about what we want moving forward.
Even if we aren't ready to look at our own lives (c'mon, there are a lot of Christmas specials to get through) we can look at what has trended. Many health trends come and go, but some new additions to our lexicon and shelves look like they might stick well into 2020.
1.) Mushroom Coffee: Interest in nutrient-packed mushrooms is up 46% in the last year. Four Sigmatic, a mushroom coffee brand, even made it to the #1 spot on Amazon's instant coffee listing. (1) It is much lower in caffeine than traditional coffee and the earthiness of mushrooms is masked well with the earthiness expected in a cup of coffee. Coffee is not going anywhere, so if people can find a healthy, Goop-verified way to get their morning brew on, you can expect a following.
2.) Alcohol alternatives: Sober (and sober curious) is now a trend and getting drunk on the weekends just to have a good story is so ten years ago. Whole Foods has introduced non-alcoholic beverage alternatives, distilled just like alcohol so that you can have a mocktail that doesn't taste like juice.
3.) CBD: Once a niche trend, now a mainstream sensation. I read constantly about people rubbing CBD oil on themselves to help with anxiety before sleep. These same people would never smoke marijuana (or at least not admit to it publicly.). Oils, nasal sprays, lollypops…the market expanded as the year gained traction. I don't think any of us are expecting CBD to fade away.
4.) Oil Free Diets: A lot of oils are stripped of nutrients by the time they make it into the bottle. I learned this when I tried a fresh olive oil in Italy, which, by the way, tastes nothing like the olive oil most of us are used to. Turns out cooking with water or vegetable broth works just fine, saving room for whole foods (like avocados rather than avocado oil.) Followers have to be careful to get enough fat in their diets but swear to a myriad of health benefits.
5.) Apps: Virtual wellness is a thing. Long gone are the days where we bemoan that we can't get to the gym, because the gym is in our pocket. From mindfulness apps to breathing apps to every kind of fitness, it is too easy to download and go. Of course, this can also be another area of our phone we ignore in favor of Instagram, but it certainly makes working out more probable.
6.) Damn good meat substitutes: Beyond Meat was just the beginning. As a long-time vegetarian, let me tell you, there have been many sad renditions of meat. Just because I choose not to eat animals doesn't mean that I have extracted my taste buds. Gardein has fishless fish that tastes way too similar to the real thing. Chick'n burgers popping up in restaurants around the nation have a similar mouthfeel to real clucking chickens. And now that there is the recognition that this is a huge demand, 2020 will likely be the time when you have to ask, "Is this made from plants?" even after you have taken a bite.
Article Sources
1. Mallenbaum, Carly. Mushroom Coffee: Is There Magic To Drinking Chaga, Reishi and Lion's Mane? USA Today. https://www.usatoday.com/story/life/food-dining/2019/08/20/mushroom-coffee-health-benefits-taste-food-trend/2002292001/ Retrieved 15 November 2019.