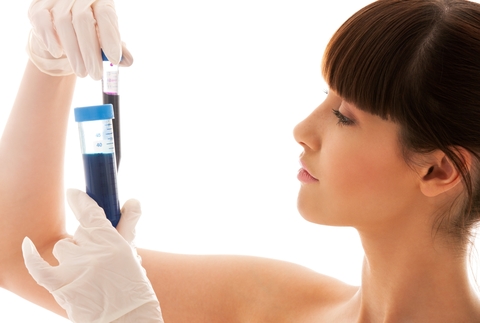 As women age their bodies begin to change. Getting the proper health tests you need at any age is key for preventing potential problems down the road.
Michelle King Rosbon and Dr. Pam Peeke share their tips for top essential health tests every woman needs from the online show HER Radio
Listen in as Michelle and Dr. Peeke as they discuss the important tests you need at your 20's, 30's 40's and beyond
If you haven't had these tests yet start the dialogue with your doctor and take charge of your health! Here are 3 resources to help you understand the tests you need.
1. Download Michelle's HER Health Toolkit that provides you with the key resources to get you started:
How to be Your Own Best Health Care Provider
The Importance of Blood Tests
5 Important Health Check ups
2. We've all heard that blood tests are crucial for learning about your body. But what do each of those tests mean for your health? Check out advice from Michelle on the importance of blood tests so you can take charge of your health.
3. In the 21st century it is amazing how women's health issues are still lagging in research. Women need to stand up for their own health and demand better care. One way to start is to communicate your health needs to your doctor. Be your own health advocate. Learn how to speak out about your health
Want more HER Radio? Listen on demand now or join them live every Thursday at 2pm ET. Have a question for the hosts? Tweet Michelle @mkingrobson and Dr. Peeke @pampeekemd using the hashtag #HERradio