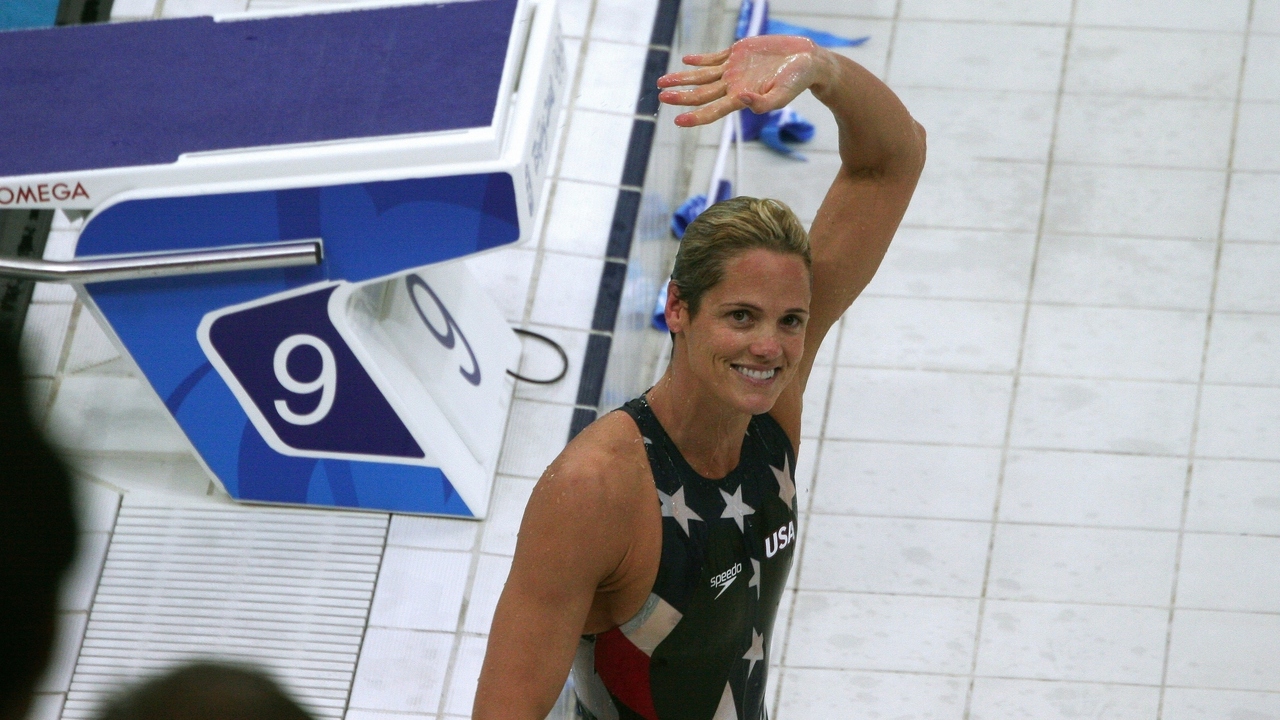 Dara Torres photo courtesy of Bryan Allison/flickr
Ever since women first competed in the 1900 Olympics, female athletes have been an important part of the Games. These eight athletes are just some of the most inspiring female Olympians to have made history:
1) Babe Zaharias
Mildred "Babe" Didrikson Zaharias was one of the most versatile female athletes, according to CBS News. At the 1932 Olympics, Babe won gold in both the 80 meter hurdles and javelin, and silver in the high jump.
Later, she took up golf. In 1946, she won 13 consecutive tournaments including the United States Women's Amateur Golf Championship, ESPN reports. In 1947, she was the first American ever to win the British Women's Amateur Championship.
In all, Babe won 55 tournaments. Three of those wins were U.S. Women's Opens.
2) Wilma Rudolph
Wilma Rudolph overcame early life health challenges — premature birth and leg braces until age nine — to become considered the fastest woman in the world in the 1960s.
In the 1956 and 1960 Olympic Games, Rudolph earned four medals (three gold and one bronze) in the 200m, 100m and 4x100m races.
3) Jackie Joyner-Kersee
American track and field Olympian Jackie Joyner-Kersee ranks as one of the greatest athletes in history, according to Shape.com. A competitor in four Olympics from 1984 to 1996, she earned medals in the women's heptathlon and long jump.
In total, Joyner-Kersee won an astounding three gold, one silver and two bronze medals.
4) Nadia Comăneci
Romanian gymnast Nadia Comăneci is widely considered to be one of the greatest gymnasts in history, according to CBS News. In the 1976 Montreal Olympics, she won three gold medals in the balance beam, uneven bars and general competition.
Furthermore, she was the first female to score a perfect 10 in an Olympic gymnastics event. In 1980 Games, she won two more gold medals for the balance beam and floor exercise.
5) Mary Lou Retton
In the 1984 Los Angeles Olympics, Retton won a surprising three gold medals.
After knee surgery just five weeks before the Games, Retton stunned the world by receiving a perfect score to win gold and make Olympic history by being the first American Olympian gymnast — male or female — to win the all-around title.
6) Lisa Leslie
Basketball player Lisa Leslie knows her way around the basketball court. Leslie is a three-time WNBA MVP and four-time Olympic gold medalist.
CBS News wrote that the ambidextrous center led the United States Women's Basketball team to four Olympic gold medals in 1996, 2001, 2004 and 2008.
7) Dara Torres
After a long and successful swimming career, Dara Torres came out of retirement to compete in the 2008 Beijing Olympics. In the 1984, 1988, 1992 and 2000 games, she had earned nine Olympic medals — four gold, one silver and four bronze.
During the 2008 Games, at age 41, Torres added three silver medals to her collection. She was the oldest female swimmer that year.
8) Bonnie Blair
American Bonnie Blair is one of the best speed skaters and one of the most decorated Olympians of all time, according to Shape.com.
Blair competed in the 1984, 1988, 1992 and 1994 Olympics. During the 1988 Games, she broke the world record. In all, she won five gold medals and one bronze.
Reviewed August 19, 2016
by Michele Blacksberg RN
Edited by Jody Smith