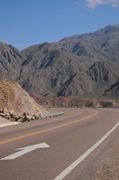 Changes associated with aging may happen so gradually that we don't really notice that they are there. But when it comes to driving, a slightly slower reaction time can mean big trouble if you are behind the wheel. Here are some things to think about to help you decide if you are still safe to drive.
• Vision – Can you still see well enough to be safe behind the wheel? Bright lights and quick changes from light to dark can make it harder for older eyes to adjust. Be sure to get your vision checked every year and make sure your glasses are current. You can also help yourself be safe by keeping the car windows and mirrors clean and by turning up the brightness on your car's instruments.
• Hearing – We use our sense of hearing to help us keep track of our surroundings. If your hearing is declining, it may be harder to hear emergency sirens or horns honking that can warn you of a dangerous situation. If you need hearing aids, be sure to wear them when you are driving.
• Mobility – If you can't turn your head to do a lane check, you may be putting yourself or others at risk.
• Medications – Some medicines can make you sleepy. Talk to your doctor to make sure you are safe to drive if you are taking any medications.
• Brain impairment – If you have any signs of dementia or brain impairment, talk to your doctor about whether you are safe behind the wheel.
Watch the Warnings
There is no one age when people become unsafe drivers. Depending on health, mental alertness, and physical abilities, some people are safe to drive into their 90's while others should stop while in their 60's. Watch out for these warning signs that you might be at risk on the road.
• Poor driving Reflexes – Do you have trouble moving your hands and feet quickly to control the car, or do you have a hard time keeping up with roadside signs or following directions?
• Anxiety or anger – Do you feel nervous or fearful before driving or while on the road? Does driving leave you feeling exhausted? Are you often angry at other drivers or confused about why they are honking at you?
• Memory problems – Do you get lost or have problems finding the right exit or making the correct turns? Do you have a hard time paying attention to pedestrians, bicycles, or traffic signals?
• Fender benders – Do you have new dents or scrapes on the car, mailbox, or fence posts? Have you had several "close calls" or received traffic tickets or warnings from the police?
If one or more of these warning signs sounds familiar to you or if your friends or family are concerned about your safety on the road, it might be time to think about how safe you are to drive. There are many resources available to help you evaluate your own abilities behind the wheel. AAA offers online assessment tools at seniorsdrive.org and AARP offers Driver Safety Classes for seniors that may also help lower your insurance costs. No one wants to give up the freedom of going where they want whenever they want. But it's better to make an informed decision now than to wait until an accident takes the decision out of your hands.
Sources:
Help Guide
Edmunds
AAA: Foundation for Traffic Safety
AARP Driver Safety Classes
Tags: