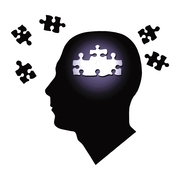 Nelson Marques/PhotoSpin
A stroke is a serious neurological disorder in which blood flow stops to a part of the brain. In the United States, a stroke occurs every 40 seconds, according to the Centers for Disease Control and Prevention.
The halt in blood flow can result from a blood clot (an ischemic stroke) or a bursting blood vessel causing bleeding in the brain (a hemorrhagic stroke).
When the blood supply to the brain is stopped, some of the brain cells in the affected area die immediately, while others are at risk for death, according to the National Institute of Neurological Disorders and Stroke. Immediate treatment can save those cells.
The cause of the stroke will dictate the intervention given.
If the stroke was caused by a blood clot, the patient will receive thrombolytics (clot-busting drugs). However, those medications would exacerbate a hemorrhagic stroke, so in such a case they would not be used.
Several factors can increase an individual's risk of having a stroke. Some of these risk factors are unmodifiable, such as increasing age, gender, family risk and race.
While a stroke can occur at any age, the risk for stroke doubles for each decade after age 55, noted the National Institutes of Neurological Disorders and Stroke.
But other risk factors for stroke can be modified, such as certain health conditions. These include high blood pressure, high cholesterol, atrial fibrillation (irregular beating of the left atrium of the heart) and diabetes.
For example, individuals who have diabetes have a stroke risk three times higher than individuals without diabetes, according to the National Institute of Neurological Disorders and Stroke.
Lifestyle choices can also increase an individual's risk of having a stroke.
For example, cigarette smoking is a significant risk factor, doubling the risk for an ischemic stroke and raising the risk for a hemorrhagic stroke by up to 3.5 percent, stated the National Institute of Neurological Disorders and Stroke.
Heavy drinking, consuming too much salt or fat, and using drugs are other risk factors.
New research has investigated the effects that psychosocial distress, such as depression and stress, can have on individuals' stroke risk.
The study analyzed stroke incident in 2,649 individuals in the Chicago Health and Aging project. The participants were 65 years and older, with 62 percent being women and 61 percent being African American.
Individuals in this study were from the same socio-economic spectrum and were from three stable neighborhoods. During interviews with the participants, researchers gathered information on psychosocial factors and traditional stroke risk factors, as well as behavior patterns, cognitive function and medical history.
Researchers determined participants' psychosocial distress through assessing their levels of perceived stress, depression symptoms, neuroticism and life dissatisfaction. Standardized rating scales were used to make a score for each factor, which were then averaged together to create a distress factor score.
They found that individuals who had the most psychosocial distress had triple the risk to die from a stroke compared to individuals with the least amount of distress, according to the American Heart Association.
In addition, an association was found between psychosocial distress and the risk for a hemorrhagic stroke. Differences in gender or race were not found.
The findings from this study emphasize the need to be aware of the presence of these issues in older adults and offering interventions that would help reduce their stroke risk.
References
Centers for Disease Control and Prevention. Stroke Fact Sheet. Web. 26 December 2012.
http://www.cdc.gov/dhdsp/data_statistics/fact_sheets/fs_stroke.htm
MedlinePlus Medical Encyclopedia. Stroke. Web. 26 December 2012.
http://www.nlm.nih.gov/medlineplus/ency/article/000726.htm
National Institute of Neurological Disorders and Stroke. Stroke: Hope Through Research. Web. 26 December 2012.
http://www.ninds.nih.gov/disorders/stroke/detail_stroke.htm
American Heart Association. Psychosocial Distress Associated with Increased Stroke Risk. Web. 26 December 2012.
http://newsroom.heart.org/pr/aha/psychosocial-distress-associated-241562.aspx
Reviewed December 27, 2012
by Michele Blacksberg RN
Edited by Jody Smith
Tags: