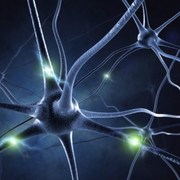 iStockphoto/Thinkstock
While the brain is extremely vulnerable in the event of a stroke, research from the UK has shown that the brain may make use of a protein to minimize the damage.
Researchers from Oxford University studied rats to learn more about this mechanism. Professor Alastair Buchan, Head of the Medical Sciences Division and Dean of the Medical School at Oxford University was head researcher.
Stroke affects about 150,000 people in the UK each year, according to a Feb. 24, 2013 article on Sciencedaily.com.
Neurons in one part of the hippocampus, which regulates memory, can survive even when deprived of oxygen, though other neurons in different parts of the hippocampus do not survive. This has been known by scientists since 1926.
First author Dr. Michalis Papadakis, Scientific Director of the Laboratory of Cerebral Ischaemia at Oxford University said that while earlier research studied how cells die when deprived of glucose and oxygen, now endogenous mechanisms that protect cells in the hippocampus could be scrutinized.
More information has recently been uncovered by the Oxford University team. A protein called hamartin enables some cells to live despite oxygen and glucose deprivation. In areas without the hamartin response, neurons die. Increasing hamartin production provides protection for neurons.
Researchers called this endogenous neuroprotection. Their hope is that studying this mechanism will lead to the creation of drugs that may have a similar effect.
Their first step would be to look for small molecule drug candidates to replicate this effect. Other conditions besides stroke may benefit from future findings, such as Alzheimer's disease and motor neuron disease.
Findings were published in the journal Nature Medicine. Funding came from the UK Medical Research Council and National Institute for Health Research.
Earlier research, written up in a Nov. 6, 2011 article on Sciencedaily.com, had focused on two proteins, PSD-95 and cypin.
This research was performed by Bonnie Firestein, professor of cell biology and neuroscience, in the School of Arts and Sciences and was published in the Journal of Neuroscience, and her former graduate student Chia-Yi Tseng .
Cypin is a protein that controls nerve cell and neuron branching that affects healthy function of the brain. It protects the ability of undamaged cells to communicate with other cells after a stroke. It also protects against secondary neurological or brain damage.
PSD-95 on the other hand, increases destruction of cells and slows recovery.
The researchers put nerve cells into a dish, and made what they called an "experimental stroke". Nerve cells were destroyed after great amounts of glutamate were released. They saw that increased levels of cypin reduced secondary destruction. Increased levels of PSD-95 caused secondary nerve cell death.
This data was published in theJournal of Neuroscience.
Information on all of these proteins gives scientists more of the information needed to create medications to protect the brain against the damage stroke can cause.
Sources:
Ability of Brain to Protect Itself from Damage Revealed. Sciencedaily.com. Retrieved Feb. 24, 2013.
http://www.sciencedaily.com/releases/2013/02/130224142823.htm
Protein Could Prevent Secondary Damage After Stroke, Neuroscientist Says. Sciencedaily.com. Retrieved Feb. 24, 2013.
http://www.sciencedaily.com/releases/2011/11/111102125642.htm
Visit Jody's website and blog at http://www.ncubator.ca and http://ncubator.ca/blogger
Reviewed February 25, 2013
by Michele Blacksberg RN
Tags: