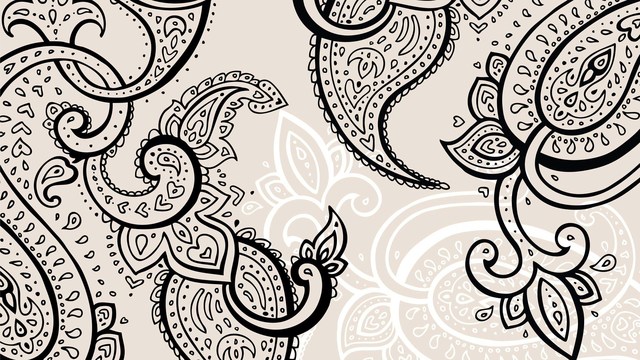 Katya Ulitina/PhotoSpin
Not up for a permanent tattoo, but think a temporary one is an alternative? Think again. The FDA has sent out a consumer alert warning people about the danger of having black henna tattoos placed on your skin.
Temporary tattoos claim to only use henna applied to the surface of the skin. Traditional henna tattoos are a reddish-brown color that comes from plants grown in tropical and subtropical environments.
However, black henna is often desired because it makes a tattoo darker, it dries faster and stays longer on the skin. The problem is that black henna is usually made black by adding para-phenylendiamine-based black hair dye (PPD) which can cause a serious allergic reaction on your skin.
Para-phenylendiamine is a coal-tar-based chemical used in hair dye. Hair dye typically has limited contact with the scalp since it is washed away after a set number of minutes. This reduces the risk of it causing a skin reaction. Black henna contains PPD, which is not supposed to be used directly on the skin and left there.
Some people have had severe enough reactions that they have needed to seek medical care, even emergency room visits, reported the Food and Drug Association (FDA ). Reactions may occur right away or can even develop two or three weeks after exposure to the dye.
Skin reactions usually include redness, as well as blisters and raised red weeping lesions. Other possible reactions are a loss of pigmentation and increased sensitivity to sunlight. Permanent scarring may even occur.
NPR (National Public Radio) discussed the skin reaction that a Kuwaiti woman experienced after having her hands and arms painted with "black henna" for a wedding. These intricate designs are called mehndi, and are often applied to the body for special celebrations in the Middle East and South Asia.
The young woman developed burning and itching six days after having the tattoos painted. Then, fluid filled blisters developed that duplicated the pattern of the design.
Take a look at photos of her skin reaction documented in the New England Journal of Medicine. She was treated with steroids, which reduced the blistering but she was left with pigmented scarring of her arms from the dye.
Next time you see a temporary tattoo stand at the beach or specialty store that advertises using black henna -- stay clear.
The laws vary state to state in the regulation of temporary tattooing. In some states, there are no regulations at all.
The FDA recommends that you contact the consumer complaint regulator in your area if you see black henna being used.
Sources:
Temporary Tattoos May Put You at Risk. U.S. Food and Drug Administration. Retrieved March 29, 2013.
http://www.fda.gov/ForConsumers/ConsumerUpdates/ucm343932.htm
Spring Break Alert: 'Black' Henna Tattoos May Not Be Safe. Health News from NPR. Retrieved March 29, 2013.
http://www.npr.org/blogs/health/2013/03/25/175286587/spring-break-alert-...
Colby C. Evans, M.D., and John D. Fleming, M.B., B.S. Allergic Contact Dermatitis from a Henna Tattoo. N Engl J Med 2008; 359:627August 7, 2008DOI: 10.1056/NEJMicm062327.
http://www.nejm.org/doi/full/10.1056/NEJMicm062327
What is "Black Henna"? The Henna Page. Retrieved March 29, 2013.
http://www.hennapage.com/henna/ppd/whatisppd.html
Michele is an R.N. freelance writer with a special interest in woman's healthcare and quality of care issues. Other articles by Michele are at www.helium.com/users/487540/show_articles
Edited by Jody Smith