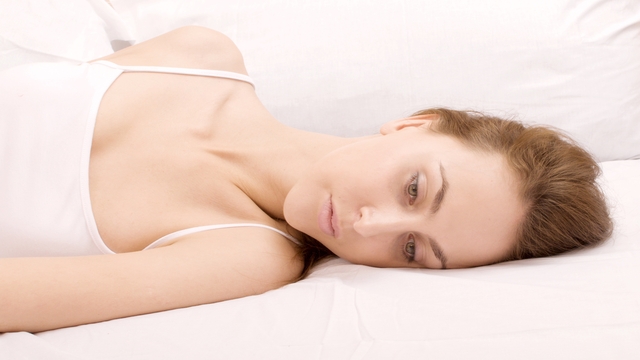 Nassyrov Ruslan/PhotoSpin
One afternoon, I was sitting at the dining room table at my father's house, asking him how he was doing. He responded that he was tired because he was not sleeping well.
When I asked him why wasn't he sleeping, he said it was because he felt like bugs were crawling up and down his legs. It bothered him so much that he would have to get up and move around before they would feel better.
Of course, getting up to move around interrupted his sleep and then he would have trouble getting back to sleep. This would cause him to feel tired or sleepy during the day. It interrupted his ability to complete his daily activities.
Unlike many people he actually decided to seek medical attention to understand what was going with his body. After talking to his doctor about this problem he found out he had restless leg syndrome (RLS). A combination of ibuprofen, exercise and magnesium solved his RLS.
Restless leg syndrome is sometimes complicated to treat because it has an inconsistent pattern and unknown cause in many cases. RLS can occur at any age however often this syndrome affects us as in our middle age or older.
RLS is a syndrome where your legs feel uncomfortable generally in the evenings in a relaxed position like sitting or lying down. The typical response is to get up and move around to make your legs feel better. Movement often makes the discomfort go away, at least temporarily.
The feeling in the legs can sometimes be indescribable but has been characterized as a crawling, creeping, itching, pain, burning or gnawing sensation. It can get to the point that you want to get up and move around to stop the discomfort.
The symptoms generally are triggered by lack of movement for example that occurs when you are sleeping or sitting on a plane or in a chair for hours at a time.
It is a good idea to share your symptoms with a naturopathic doctor or conventional doctor because the symptoms could be masking an underlying condition like nutritional deficiency, peripheral neuropathy or diabetes.
There are many behaviors that can reduce or eliminate the symptoms. Exercise, massage, soaking baths, reducing stress, or avoiding tobacco, alcohol and caffeine are all considerations that can be as effective as treatments for RLS.
If you are suffering from RLS, talk to your doctor and be open to trying different combinations of behaviors to support your body and eliminate the uncomfortable symptoms of RLS.
Live Vibrantly,
Dr. Dae
http://twitter.com/drdae
https://www.healthydaes.com
https://www.facebook.com/healthydaes
Dr. Dae is a Naturopathic Physician who practices in the Washington DC metro area. She treats the whole person using safe and effective combinations of traditional and natural methods to produce optimal health and well-being in the lives of her patients.
Sources:
"Restless leg syndrome - MayoClinic.com." Mayo Clinic. N.p., n.d. Web. 3 May 2012.
http://www.mayoclinic.com/health/restless-legs-syndrome/DS00191
"Restless leg syndrome - PubMed Health." National Center for Biotechnology Information. N.p., n.d. Web. 3 May 2012. http://www.ncbi.nlm.nih.gov/pubmedhealth/PMH0001810
Reviewed May 3, 2012
by Michele Blacksberg RN
Edited by Jody Smith
Tags: