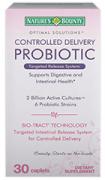 Grandma would advise that it's one of the best and easiest ways to treat digestive health: cinnamon.
Just dust it on your latte and oatmeal during breakfast, or add it as a spice to flavor stew or soup. Cinnamon-covered almonds can also be a delicious treat.
With a lovely and comforting scent, cinnamon has a rich history as a digestive health aid through folk and traditional medicine. Besides using cinnamon powder, you can also use sticks, teas, liquid extracts and capsules taken from cinnamon bark.
Ceylon cinnamon and cassia, or Chinese cinnamon, are the most common forms of the spice. Cassia cinnamon contains coumarin, which can be used a a medication to prevent blood clotting, the National Center for Complementary and Alternative Medicine (NCCAM) said.
Cinnamon also contains a high amount of the antioxidant polyphenol and the minerals manganese (iron and calcium).
Cinnamon can be used to relieve indigestion, heartburn, nausea, flatulence and stomach cramps, an article in the San Diego Union-Tribune said.
There are several ways one can incorporate cinnamon into their diet. Registered dietitian Halle Elbling from Palomar Pomerado Health Centers in San Diego suggests mixing it in a smoothie, applesauce, hot chocolate, curry dishes, yogurt, marinades and low-fat pudding.
Elbling also discusses how cinnamon provides anti-inflammatory properties.
Cinnamon is known to improve muscle pain, arthritis and inflammation in the digestive tract too. DrWeil.com, a website featuring alternative health and medicine practices, approves of cinnamon's many abilities. Cinnamon is included as one of the spices listed in Dr. Weil's "Anti-Inflammatory Diet" food pyramid.
Even though cinnamon can't be entirely used in place of modern health care, it is considered safe for most people who consume up to six grams of the spice daily for six weeks or less, NCCAM said. However, before eating cinnamon, make sure you have no allergies to the spice.
Some experts say that cinnamon can lower blood sugar for people with type 2 (adult-onset) diabetes, but this property is not supported by all research. According to the article "Cinnamon and Diabetes" on WebMD, the American Diabetes Association believes cinnamon should not be used for any diabetes treatment.
An analysis on cinnamon research published by the journal "Diabetes Care" in 2008 reported that it discovered no sufficient evidence to support that cinnamon helped improve blood sugar levels, DrWeil.com said.
"Because cinnamon is safe and easily added to the diet, I would still recommend it to those with type 2 diabetes while we wait for more data," Weil said.
Overall, cinnamon is seen as a great aid for digestion. Evaluate your favorite foods, drinks and recipes to determine where you can add some cinnamon for digestive health benefits.
Resources:
"Q & A Library: Cinnamon for Diabetes?" DrWeil.com. Web. 28 March 2012.
http://www.drweil.com/drw/u/QAA400710/Cinnamon-for-Diabetes.html
"Herbs at a glance: Cinnamon." National Center for Complementary and Alternative Medicine. Web. 28 March 2012.
http://nccam.nih.gov/health/cinnamon
"Cinnamon and Diabetes." WebMD. Web. 28 March 2012.
http://diabetes.webmd.com/cinnamon-and-benefits-for-diabetes
"Add Spice to Diet with a Healthy Dash of Cinnamon." U-T San Diego. Web. 28 March 2012.
http://www.utsandiego.com/news/2012/feb/28/tp-add-spice-to-diet-with-a-h...
Reviewed March 29, 2012
by Michele Blacksberg RN
Edited by Jessica Obert