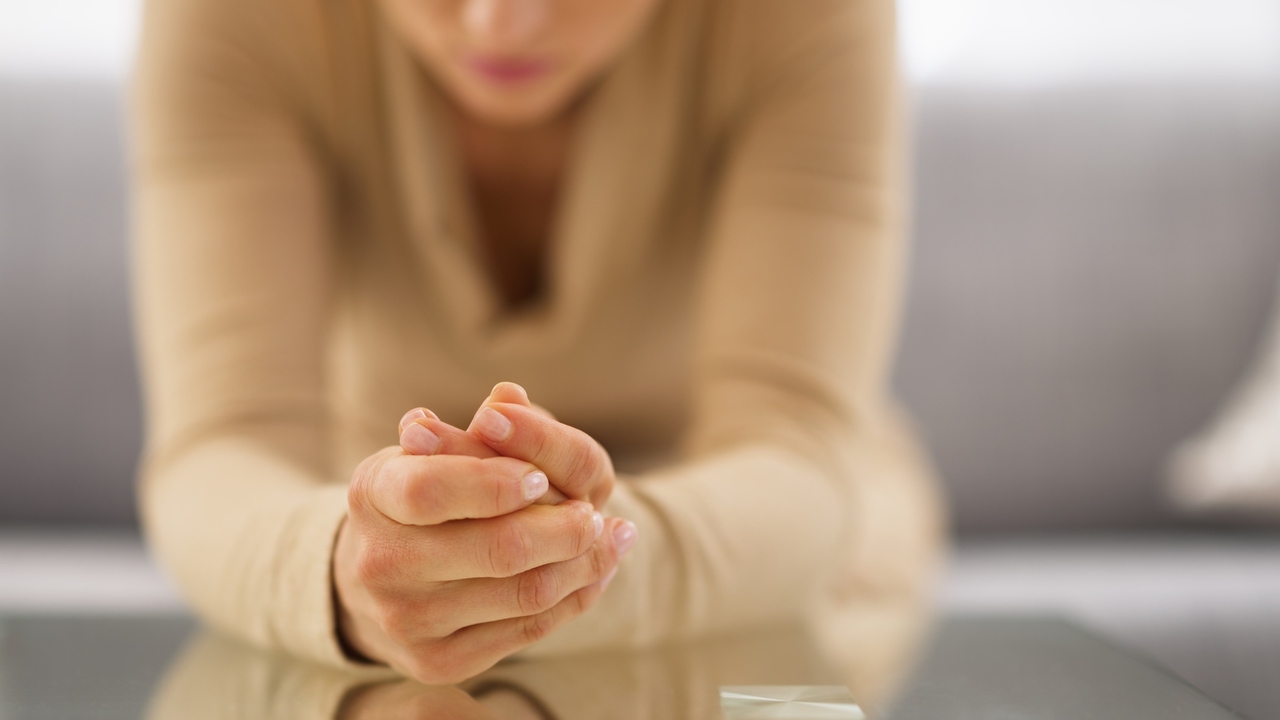 Alliance/Fotolia
Your nails are a barometer to your health. A pink hue indicates a healthy nail. But sometimes our nails may take on a different color due to illness or infection.
For example, a black or purple spot under the nail may indicate a bruise. The dark spot could also be the result of bleeding under the nail.
Certain medications may cause blue nail coloring, and people with lung disease or psoriasis may have yellow nail coloring.
If you notice white discoloration on half or more of the nail, this may be a sign of liver or kidney disease, said Joshua Zeichner, the director of Cosmetic and Clinical Research in Dermatology at Mount Sinai Hospital in New York City.
Visit your health care practitioner if your nail coloring seems unnatural.
Brittle nails can signal anemia or a low thyroid function. Sometimes peeling nails are a result of aging.
According to a 2011 study conducted by researchers at the American University of Beirut, medical experts tie peeling nails to dysfunctional blood circulation and the cumulative effects of UV rays.
Allure Magazine said another possible factor is that as our bodies develop with age, the growth rate and shape of the nail plate can alter as we get older.
Zeichner said, "nail changes are common as we get older."
Nail peeling, also known as onychoschizia, occurs when the thin nail layers split and peel back from the free nail edge.
According to Zeichner, the condition is rarely associated with any general health concerns. Nail peeling can be the result of nail polishes, acrylic nails, nail dryness and even excessive handwashing.
If you have peeling nails, Nadine Abramcyk, a cofounder of tenoverten, a New York City nail salon, offers some important nail advice.
She said, "Overbuffing on top of the nail weakens it tremendously." Also, overbuffing may cause the nail to peel even more.
Abramcyk recommends that you buff your nails in a single direction and do not allow a buffer to sit directly on top of the nail. It is important to buff along the edges of the nail and nail bed and to use the buffer to clean the cuticle area.
Also be very careful when filing your nails. A strong grit nail file can damage and break the nail, said Abramcyk.
She said, "A healthy manicure has light cuticle care with only a bit of trimming, filing with a softer file and buffing along the edge of the nails with cuticle oil to avoid damage to the nail bed."
Reviewed July 11, 2016
by Michele Blacksberg RN
Edited by Jody Smith
Tags: