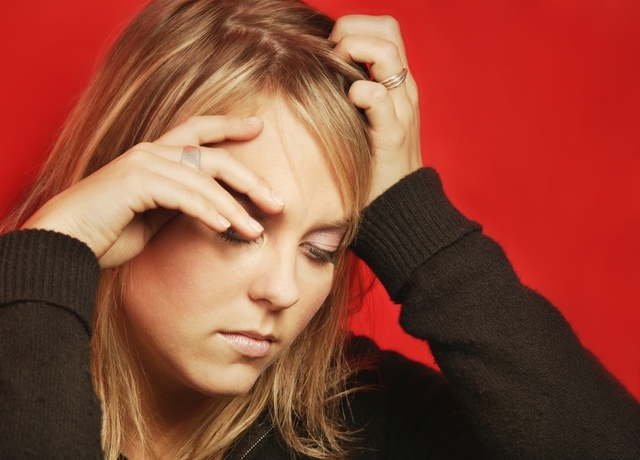 Design Pics/PhotoSpin
A patient on antidepressants recently told me she wanted off of everything because she felt they were not good for her body. However the few times she weaned herself from them she couldn't stop crying and immediately went into a deep dark depression.
Being a Naturopathic Doctor, I understood her desire to go a more natural route. However it's a delicate line to walk when it comes to depression or other mental illness.
She isn't alone, as the 2011 U.S. Substance Abuse and Mental Health Services Administration reported that 11.4 million adults have mental illness and 8.7 million have had suicidal thoughts.
Do you fall in those numbers?
Many associate mental illness with common conditions such as anxiety or depression, however there are other serious conditions such as bipolar disorder, borderline personality disorder and schizophrenia.
Researchers believe the state of affairs in the United States is a large part of the rise in mental illness, such as the financial crisis, housing collapse, unemployment, health concerns, lack of insurance, and the war.
This doesn't mean you can move to another country and escape your problems. The 2011 European Neuropsychopharmacology Journal reported that 40 percent of Europeans have mental illness too.
A big problem for those with mental illness as discovered by the U.S. study was that many Americans don't have access to treatment. They either can't see a health care provider to receive a proper diagnosis, or have the diagnosis but can't afford the care required such as medications or counseling.
Another problem was that many were on medications that weren't working well or stopped working altogether because the stressors were still there or had gotten worse.
Many reporting on both the U.S. and European studies were shocked at how challenged adults were in the world that we live in. I know as a health care provider, I find myself discussing "stress" most of my day and how that relates to the symptoms of fatigue, insomnia, mental fogginess, mood, memory, digestive problems and hormone challenges.
If you are feeling the effects of the stress around you and in your life and you have insurance, talk with your health care provider about options for help. If you do not have insurance, look for community clinics that offer reduced or free care, clinics run by schools such as masters programs in psychology or medical schools or search online for free support groups.
Be aware that there are a lot of programs to help you if you're having suicidal thoughts and most cities have a free suicide hotline you can call 24 hours/day and talk to someone.
Don't ever feel that you are alone in your journey. Your journey might be rough and bumpy but you are not without options for help.
Resources:
1) Mental Illness Report. Web. January 19, 2012.
http://www.nimh.nih.gov/index.shtml
2) Nearly 40% of Europeans Have Mental Illness. Web. January 19, 2012.
http://www.medscape.com/viewarticle/749137
Reviewed January 20, 2012
by Michele Blacksberg RN
Edited by Jody Smith