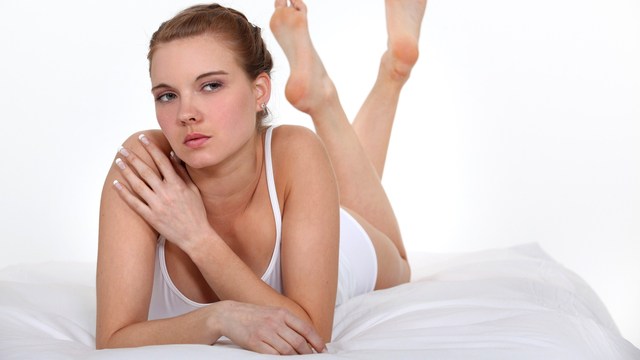 Auremar/PhotoSpin
At one time or another every woman's nightmare has been a heavy, irregular or prolonged menstrual period or, worse yet, missing a period. But before we reach for the pregnancy test, we should review our mental diary of things that we've done differently from our usual routines in the last 20-90 days.
According to the Sheknows.com website an irregular period can be caused by any of the following factors:
- Stress
- Pregnancy
- Medications
- Menopause
- Polycystic ovary syndrome (PCOS)
- Birth control pills
- Diet
- Exercise
- Drinking too much alcohol
But what exactly is an abnormal period, or better yet, how do I know if my period is abnormal? For some, mild cramps and premenstrual syndrome (PMS) arrive with our monthly visitor. This is unpleasant but very normal.
But on rare occasions, we might experience a unicorn moment when we have an abnormal period. The New York Times states that there are several types of abnormal menstrual periods. These types of periods include:
- Amenorrhea (absence of menstruation)
- Oligomenorrhea (light or infrequent menstruation)
- Heavy bleeding and blood clotting
- Premenstrual syndrome (PMS)
- Dysmenorrhea (painful cramps)
Painful cramps that occur in your lower abdomen, back and thighs are considered to be part of an abnormal period. These cramps can be extremely painful and may leave you feeling like you can only stay in bed.
Typically, more than half of all menstruating women will experience a mild form of cramping during the heaviest days of their flow. However, if you are experiencing heavy cramping after the mid-point of your period, contact your health care provider.
A woman typically loses 4-12 teaspoons of blood per period. If you find that you are changing tampons or napkins every hour, you need to contact your doctor because you may be experiencing heavy bleeding or menorrhagia.
Passing small blood clots may be another symptom of your period. However, clots that are larger than the size of a quarter are a symptom of an abnormal period. You should contact your physician immediately if you are experiencing larger than normal-sized clots.
If your flow is unusually heavy, your doctor may order a Pap smear, blood test, ultrasound or biopsy. Depending on your situation, treatments for heavy bleeding and clotting range from an iron supplements, hormone therapy, intrauterine contraception, birth control pills or a possible surgical procedure.
Some women, like many of my marathon friends, do not have a period or experience very light periods. Some see this as a blessing, but my friends that are trying to have kids are worried about getting pregnant.
One of my friends was prescribed birth control pills which regulated her period. Another scaled back on her exercise routine on her doctor's advice. She was rewarded with normal periods, and after three months achieved her desire to become pregnant.
It is very important that if you are experiencing an abnormal period to contact your doctor immediately.
Sources:
"Health Guide." Menstrual Periods. Web. 13 June 2013.
http://health.nytimes.com/health/guides/symptoms/menstrual-periods-heavy-prolonged-or-irregular/menstrual-disorders.html
"Irregular Periods: What Your Body Is Trying to Tell You." Health Wellness RSS. N.p., n.d. Web. 13 June 2013.
http://www.sheknows.com/health-and-wellness/articles/816165/irregular-periods-what-your-body-s-trying-to-tell-you-1
"Heavy Menstrual Bleeding." Centers for Disease Control and Prevention. Centers for Disease Control and Prevention, 12 Dec. 2011. Web. 13 June 2013.
http://www.cdc.gov/ncbddd/blooddisorders/women/menorrhagia.html
Reviewed June 14, 2013
by Michele Blacksberg RN
Edited by Jody Smith