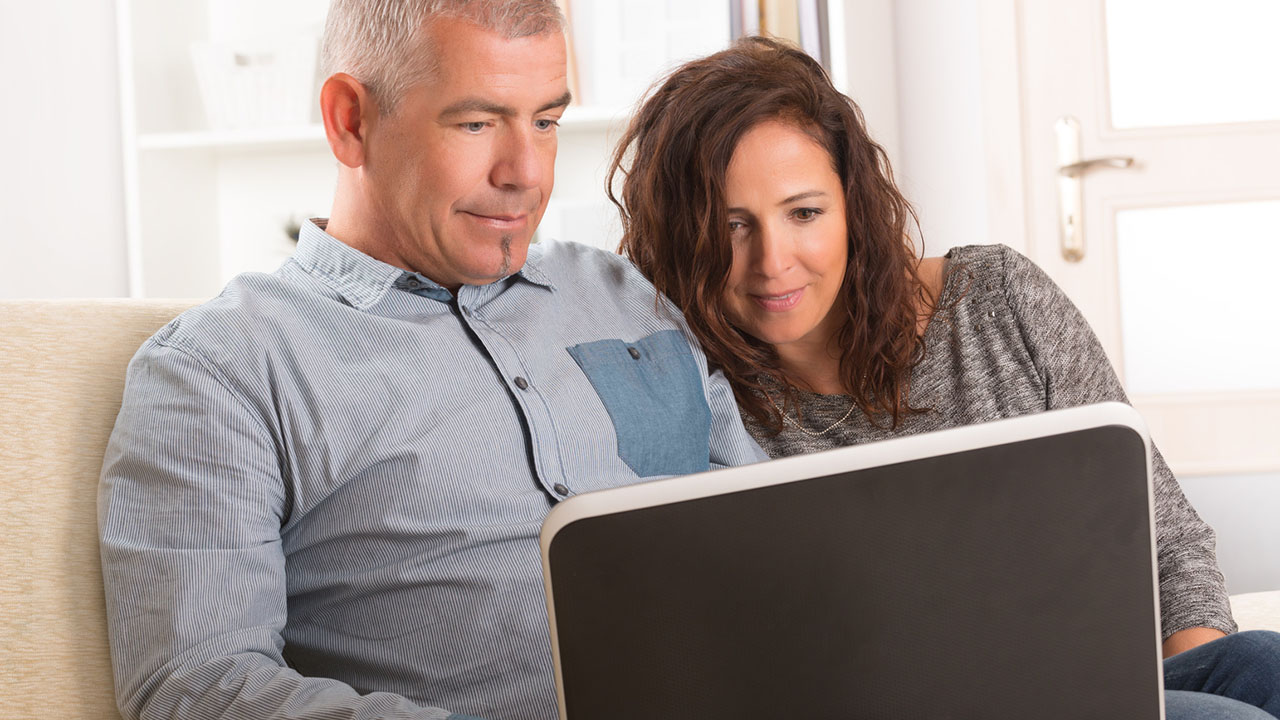 Monika Wisniewska/Fotolia
If you are in a long-term committed relationship, you know that anything in life that seriously affects you or your partner affects both of you. This is certainly true of any important physical change or illness. Just imagine for a moment that one of you is diagnosed with cancer. Both of you would go to doctor visits, research your options, share your fears and concerns, and discuss what information you want to share with family, friends, or co-workers.
Menopause is not an illness, but it is a momentous event with important bodily, emotional, and social impacts. One year you are fertile, the next you are not; one year comfortable in your skin, the next possibly lying awake at night, anxious and drenched in sweat; one year enjoying sex, the next less interested, slower to respond, worrying that your partner may feel turned off. This is surely a crucial turning point for a couple to face together.
How do you proceed? First, you talk about what's happening to you. Next, you talk about what you know. Then you talk about how you each feel. Your feelings may be similar or different, but there are no wrong feelings. Feelings need to be put into words and accepted. "Confused" may be the most common feeling people express about menopause. It is a complex subject.
So, together, you need to seek more information about the biology of menopause, the common symptoms, and treatment options. The Internet can be a starting place, but the quality of the information varies a lot. Two reliable online sources are the site for the North American Menopause Society (NAMS), where you will find a consumer portal, and this site, including both Your Guide to Menopause & Treatment Options and Advancing Health After Hysterectomy. Books are another good source of information. Look for books published since 2014 because information about menopause and hormones has changed considerably in the last few years.
Consider seeing your gynecologist together but, before you do, you need to ask if she/he is willing to spend time with you just talking. It's sad, but unless a doctor does a procedure or prescribes something, there may be no way for the doctor to be reimbursed through your insurance. Also, not all gynecologists these days feel truly knowledgeable about menopause. Ask your friends if they have found a doctor with some expertise and experience; visit the NAMS website for a list of Certified Menopause Practitioners.
Prepare ahead for your visit. Bring a list of questions and a diary of both menstrual flow (if any) and daily symptoms you think may be related to menopause. Identify the symptoms that are a problem for either of you.
In the past, the entire topic of menopause has been taboo, so if you feel some qualms about it, that's not surprising. But not facing it head-on can have serious consequences for your health and your relationship. Turn away from the computer toward your partner and say, "I really need your help. I think I'm facing menopause, and I need to talk with you about it."
Reviewed March 2, 2016
by Michele Blacksberg RN
Read more in Your Guide for Menopause & Hot Flash Treatment Options