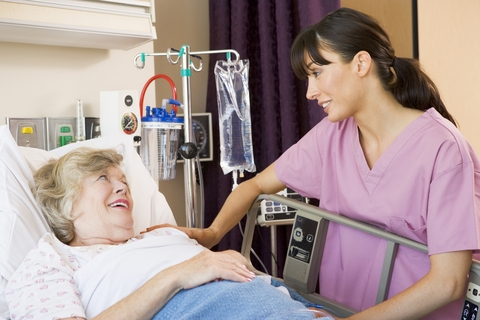 Hysterectomies are the second most common surgery performed among women for a variety of health reasons. It is a surgery performed to remove a woman's uterus and sometimes the fallopian tubes and ovaries as well.
Recovery of a hysterectomy could take up to 6 weeks to resume normal, daily activities. Kathy Kelley, founder of HysterSisters.com joins Michelle King Robson and Dr. Pam Peeke to discuss her hysterectomy experience and 10 tips on how to recover from your surgery successfully. Listen to the full segment on demand
If you or someone you know is struggling with post-operative hysterectomy symptoms please visit these 3 resources:
1. Michelle King Robson, Founder of EmpowHER started the company after her own debilitating health struggle after a hysterectomy. Watch her story
2. Making sure you have the right hormone levels is one of the most important factors in life after a hysterectomy. From Michelle's story, her health tanked due to low hormone levels. A study led by Dr. Phillip Sarrel and Dr. David Katz, focused on effects of estrogen avoidance in women 50 to 59. Learn more about the study here
3. Intimacy after hysterectomies is a big topic for women since their body changes after the surgery. Check out HysterSisters.com for articles on sex after surgery.
Be sure to check out HysterSisters.com to find out more resources on hysterectomies and connecting with women like you.
Want more HER Radio? Listen on demand now or join them live every Thursday at 2pm ET. Have a question for the hosts? Tweet Michelle @mkingrobson and Dr. Peeke @pampeekemd using the hashtag #HERradio.
Tags: