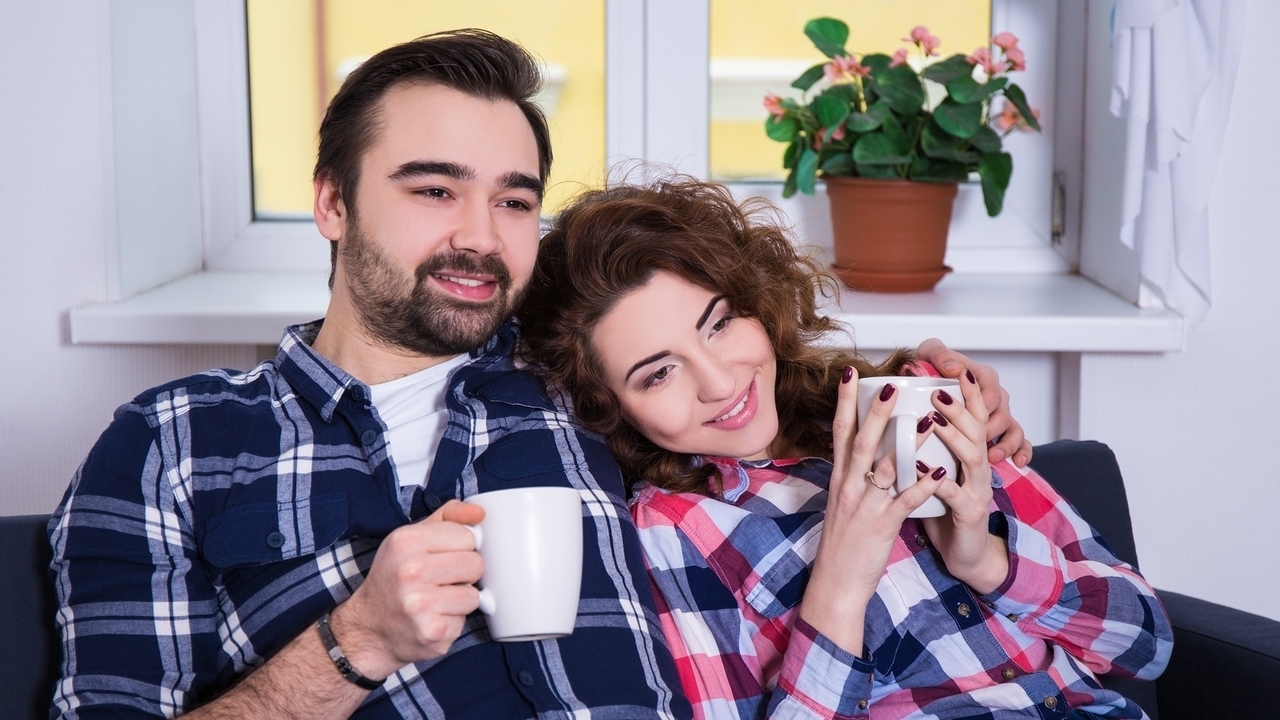 Di Studio/Fotolia
Often called the love hormone, oxytocin is made in the brain's hypothalamus. When we embrace or kiss someone we love, our oxytocin levels increase.
The hormone is also a brain neurotransmitter. It is transported to, and secreted by, our pituitary gland which is located at the brain's base, explained MedicalNewsToday.com.
Researchers say oxytocin is responsible for a wide variety of physical and psychological effects in both sexes. Here are five facts about the love hormone oxytocin — some are related to love, others are not.
1) Oxytocin Encourages Men to Stay Monogamous
In one study, men took a dose of oxytocin via a nasal spray. Afterward they looked at photographs of their significant others.
While viewing those images, stimulation occurred in the pleasure centers of their brains. Then, when looking at different women, those feelings were canceled out. This suggests that oxytocin works to encourage men to stay monogamous, as reported by Bustle.com.
2) Reproductive Functions Get Help from Oxytocin
Oxytocin is released during labor. It is triggered when the cervix and vagina get wider. This makes the uterine muscles contract during labor.
LiveScience.com said that after childbirth, oxytocin continues to stimulate uterine contractions that work to prevent any hemorrhaging. It also helps shrink the uterus after delivery. Furthermore, oxytocin is released when the nipples are stimulated during breastfeeding, and brings more milk to the nipples.
3) Oxytocin Solidifies All Types of Emotional Memories
Researchers have theorized that oxytocin intensifies men's early memories of their mothers. A study in Proceedings of the National Academy of Sciences supported that theory.
Thirty-one men inhaled a synthetic form of oxytocin. If those relationships were positive, the men experienced pleasant memories of their mothers. If the relationships were not positive, their reactions were the opposite after inhaling oxytocin.
4) Oxytocin Can Help Treat Autism
Autism is a developmental disorder where people have difficulties with communication and social relationships. Oxytocin is said to improve communication and social abilities in children and teens with autism, who find it challenging to emotionally connect.
Another study in PNAS found that inhaling oxytocin via a nasal spray significantly improved the ability of those with autism to interact with others.
Researchers also said that oxytocin reduced the fear of others by autistic individuals, reported LiveScience.com.
5) Effects of Alcohol and Oxytocin Are Similar
A study published in Neuroscience & Biobehavioral Reviews researched how both alcohol and oxytocin lower inhibitions. The researchers found that oxytocin, in its role as the love hormone, made people feel more empathetic, more generous, more relaxed and more trusting, wrote Bustle.com.
Sources:
MacGill, Markus. "Oxytocin: What Is It and What Does It Do?" Medical News Today. MediLexicon International. Web. 01 Feb. 2016.
http://www.medicalnewstoday.com/articles/275795.php
Pappas, Stephanie. "Oxytocin: Facts About the 'Cuddle Hormone'" LiveScience. TechMedia Network, 2015. Web. 01 Feb. 2016.
http://www.livescience.com/42198-what-is-oxytocin.html
Salamon, Maureen. "11 Interesting Effects of Oxytocin." LiveScience. TechMedia Network, 2010. Web. 01 Feb. 2016.
http://www.livescience.com/35219-11-effects-of-oxytocin.html
Sollee, Kristen. "5 Facts About Oxytocin, Because It's Not Just For Sexual Bonding." Bustle. Web. 01 Feb. 2016.
http://www.bustle.com/articles/119458-5-facts-about-oxytocin-becauseits-not-just-for-sexual-bonding
Reviewed February 4, 2016
by Michele Blacksberg RN
Edited by Jody Smith