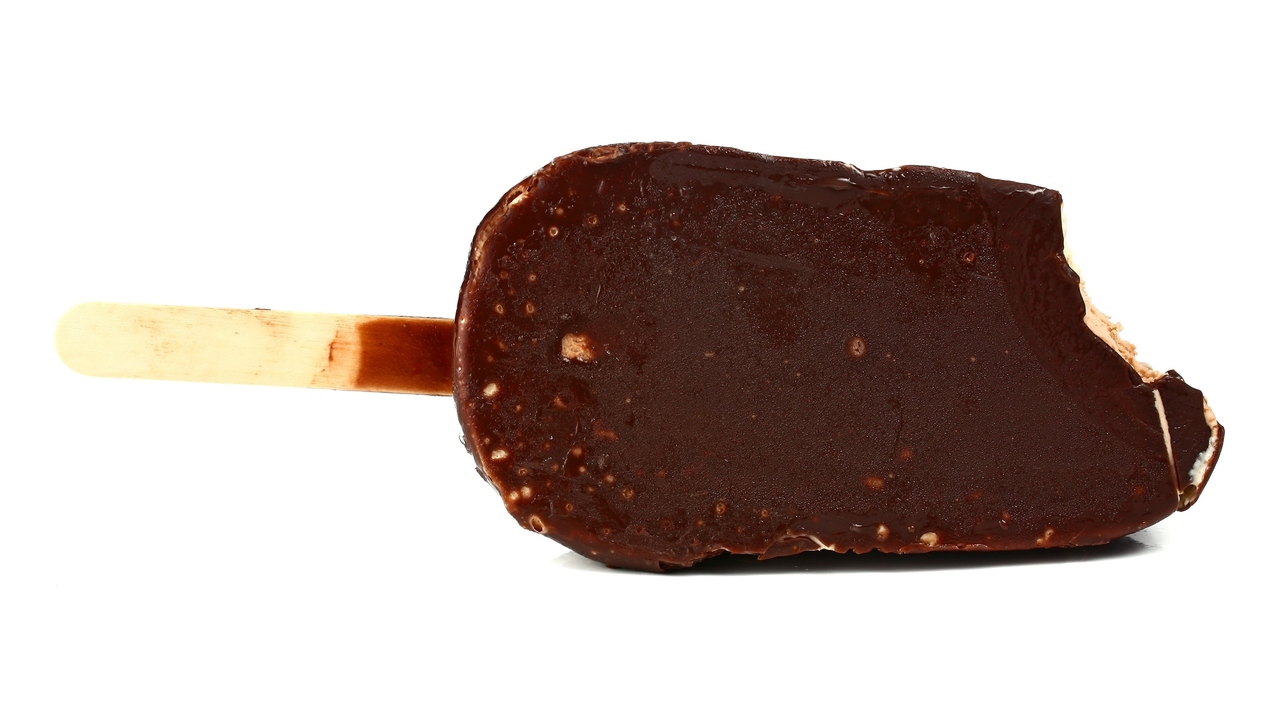 Kontur-Vid/PhotoSpin
Desserts don't have to be loaded with fat and sugar to put a big smile on your face! Try these low-cal and healthy options to keep your mood high and waistline in check this summer.
1) Chocolate Fudge Pops
Cool off with these delicious fudgy summer treats at only 62 calories per pop!
Ingredients:
1 (13 oz.) can original or "lite" coconut milk, shaken
5 tbsp. unsweetened cocoa powder
2 tbsp. raw honey

1/4 tsp. salt
Blend all ingredients in a blender or food processor until smooth.
Pour the mix into popsicle molds and insert popsicle sticks into each mold.
Freeze at least overnight, until set.
Remove from freezer, and voila!
2) Frozen Nut Butter Chocolate Cups
When guilt-free frozen chocolate cups meet a delicious nut butter, you will get the ultimate frozen snack this summer!
Ingredients:
5 tbsp. coconut butter
5 tbsp. coconut oil
6 tbsp. cacao powder
1 tbsp. ground cinnamon
1 tsp. vanilla extract
1 tsp. monk fruit sweetener
3 tbsp. nut butter of choice
Mix all the ingredients in a bowl, and put ½ teaspoon of it into each cup of a mini muffin pan.
Freeze for about 10 minutes, and set the remaining mixture aside.
Put 1/4 tablespoon of nut butter on top of each frozen cup.
Add another ½ teaspoon of the cacao mixture on top of the nut butter, then freeze again for about 15 minutes to harden. Bon appétit!
3) Strawberry Banana Mousse
At 100 calories per serving, this fruity dessert will satisfy your summer sweets cravings!
Ingredients:
1 cup quartered strawberries
1 cup sliced banana (about 1 large banana)
3 tbsp. agave sweetener
1/2 cup 2% plain Greek yogurt
1-1/2 cups fat-free whipped topping (thawed)
Purée the strawberries, banana, and agave in a food processor, then pour the mixture into a chilled mixing bowl.
Add the Greek yogurt, whisk until the yogurt is fully incorporated. Add the whipped topping with a spatula and fold it into the mix.
Pour the mixture into 5 ramekins, place them on a cookie sheet and freeze for at least 4 hours until set.
Remove the ramekins from the freezer into the fridge and chill for another hour, then serve immediately!
4) Peach Frozen Yogurt
This peachy dessert will indulge your sweet tooth while still keeping you on track!
Ingredients:
3-1/2 cups coarsely chopped frozen peaches (about 16 ounces)
1/2 cup sugar, preferably superfine
1/2 cup nonfat plain yogurt
1 tablespoon lemon juice
Combine the peaches and sugar in a food processor until coarsely chopped.
Mix the yogurt and lemon juice in a separate measuring cup, and gradually pour it into the running food processor through the feed tube.
Process until smooth and creamy. Enjoy immediately!
Sources:
Daphne Oz's Fudge-sicle. ABC.go.com. Retrieved June 27, 2015.
http://abc.go.com/shows/the-chew/recipes/fudgesicle-daphne-oz
Low Calorie Ice Cream and Frozen Yogurt Recipes. Eatingwell.com. Retrieved June 27, 2015.
http://www.eatingwell.com/recipes_menus/recipe_slideshows/low_calorie_ice_cream_and_frozen_yogurt_recipes
Low Fat Strawberry Banana Mousse. The Realistic Nutritionist. Retrieved June 27, 2015.
http://nutritionfor.us/2013/01/low-fat-strawberry-banana-mousse
Skinny Gut Nut Butter Chocolate Cups Recipe. Doctoroz.com. Retrieved June 27, 2015.
http://www.doctoroz.com/recipe/skinny-gut-nut-butter-chocolate-cups-recipe
Edited by Jody Smith