Beets are one of the most important foods that you can eat on a daily basis and are the "B" in Dr. Bob's "ABC's." (Apples and carrots are A and C.) A beet's nutritional makeup consists of vitamins A, B and C, contains pantothenic acid, which is important for your adrenal glands, and can lower your cholesterol (without statins) by 40 percent!
What are some ways to add beets into your daily diet? We've compiled a list of "beet tips" from my 2014 campaign, #OptimalU that you can follow on Instagram, @DruglessDoctor, and join me for my next live #OptimalU event on Google+ on August 27th.
1. Add Dr. Bob's ABC's to your daily diet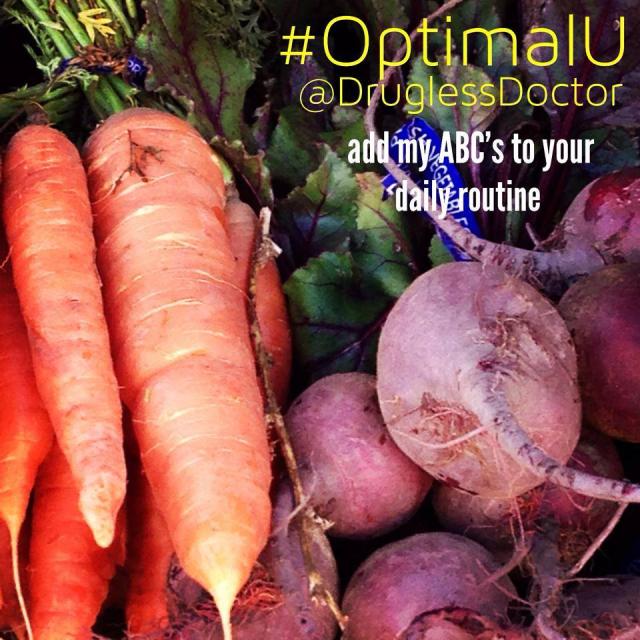 Add Dr. Bob's "ABC's" to your daily diet to help your overall health, and to lower your cholesterol up to 40 percent! (One-half red apple, 1 medium carrot with the skin on, and ⅓ cup of beet fiber).
2. Juice Beets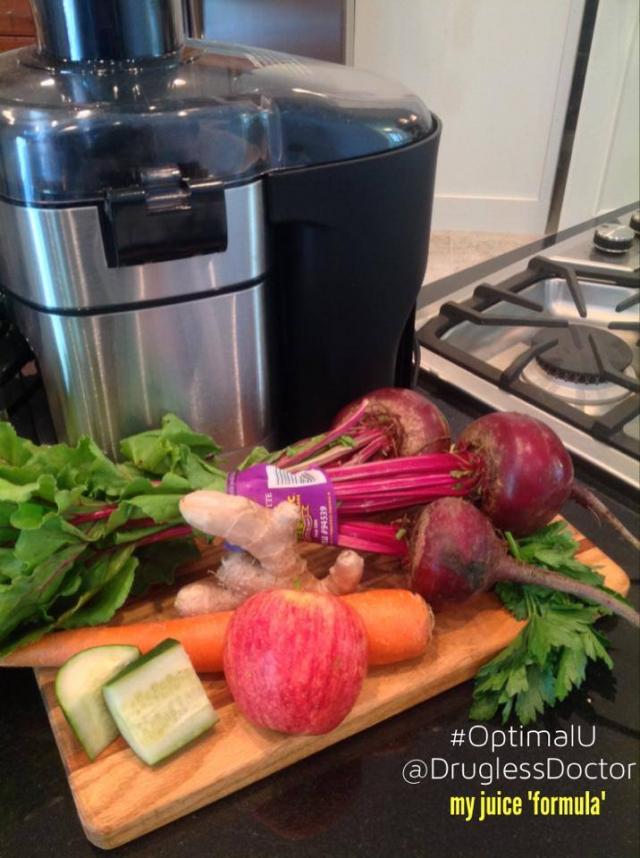 Include beets if you juice. If you do juice, I only recommend drinking eight ounces at a time. Also, consider juicing the beet greens, which contain magnesium and potassium.
3. Shred raw beets for your salad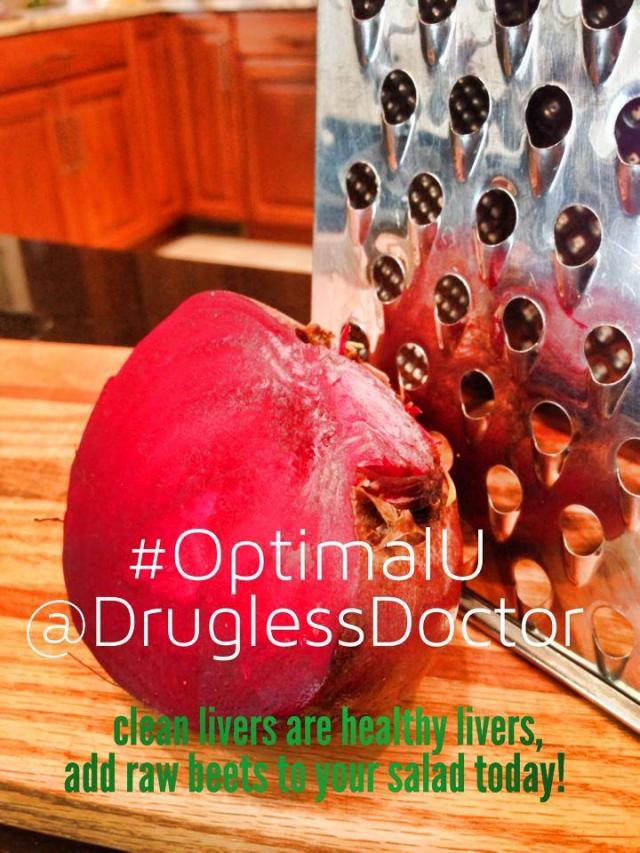 If you want to add beets to your salad, consider eating them raw and grate them finely.
4. Bake beets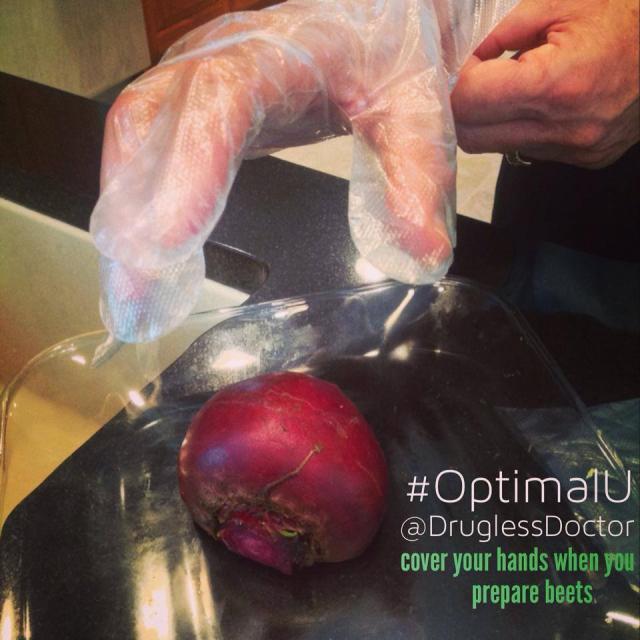 Beets are also delicious when baked, but to avoid "red hands," wear something to cover your hands. Bonus: Watch me prepare beets, in a simple recipe you can do at home!
Did we miss any tips? Share your favorite ways to eat beets in the comments below!