How To Choose The Right Microblading Course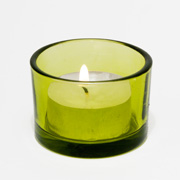 By
GeorgiTodorov
June 22, 2019 - 1:33am
Microblading has been on the beauty news headlines for a while now, and the demand for microblading is quite high at the moment. To be honest, drawing eyebrows can get tedious, and many are the times that the eyebrows do not appear symmetrical- something most ladies hate. Perfectly shaped eyebrows are meant to accentuate the features of your face, which means that if they are poorly done, you are not doing justice to yourself and that's where microblading comes in. What is microblading? It is a tattooing technique that uses semi-permanent ink to fill the eyebrows by creating hair-like strokes, which results in fuller and symmetrical eyebrows.
As aforementioned, the demand of microblading is quite high, which means that as a makeup artist, you have to get the best microblading course to meet this demand. If you are looking for the right microblading course, you are in the right place! Below are a few tips that will guide you through;
Know your needs
Do you want a long term or a short term microblading course? Do you prefer live or online training? These are some of the questions you need answers for before choosing a microblading course. First, it is essential to write down your objectives as well as your expectations for the course. If you are an aesthetician, you most definitely want to stay on top of the game, meaning that hands-on training would be the best for you. Remember, microblading is a tattooing technique, and doing it poorly will not only make your clients bitter but may end up ruining the reputation of your business.
Gather referrals and read reviews
If you have one or two makeup artist friends who have undergone through the microblading training, then this would be the perfect time to reach out to them. Ask them of the training institution they went to as well as their experience. This will, in turn, give you some insight of which course you will choose alongside your objectives. Also, you can read the reviews on various microblading courses on the internet. You want to choose a reputable institution that offers top-notch services, more reason you need to go for an institution with positive reviews.
Find out the trainers credentials
For you to learn the craft of microblading correctly, you will need to be trained by a professional. Do not shy away from asking the trainers of their experience and their success rate. Find a trainer who has been on the microblading industry for long enough and has the right license to offer their services. Remember, microblading is not only the art of tattooing the eyebrows but also involves learning safety practices, work area sanitation, color matching, and aftercare instructions to mention a few.
Know your budget
Like any other service, the costs of microblading differs from one institution to the other. As such, you need to find one that falls within your budget and meets all your expectations. However, the total amount payable for the course should not be the only determining factor. This is so because the price is directly affected by factors such as the duration of the course, the type of equipment used and what the course entails to mention a few.