We Love Love Stories - the 50+ Set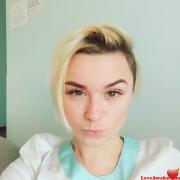 By
Stellack
July 18, 2018 - 8:06am
Internet dating is adventure enough for most couples. For thrill-seekers Joyce Nicolo, 57, and Robert Barron, 64, it was the beginning of a high-flying courtship that would take them to reality TV.
The Mount Laurel widow and widower, who have five children between them, tried online dating site in mid-2002. Bob passed over Joyce's profile (and photo) the first time around. "She was beautiful. I thought she was out of my league. She looked like the kind of woman who wants to take you shopping."
But after reading more closely, he decided to reach out via e-mail. Joyce, administrator of a medical practice in Burlington, was impressed with Bob's writing skills - and his photo. "He was tall, physically fit," she says of the retired Navy mechanical engineer.
They met for dinner at Copperfield's in Mount Laurel. Three hours later, they were still chatting away. "We never ran out of things to talk about," he says.
Joyce was just as thrilled. "He's very active, introspective. He was game for anything. That's what I was looking for."
By the following summer, up-for-anything Bob had an idea: apply for season five of CBS's The Amazing Race. She hadn't even seen the show and figured they were a long shot at best.
"I knew we'd be selected," Bob says. The casting folks loved their story, and their three-minute George Burns/Gracie Allen-inspired video. After a one-day New York interview, and a week of extensive testing in L.A., they were booked for the show and told to be ready at a moment's notice.
They beat out 25,000 other applications for 11 team slots.
Their strategy: "I knew Joyce would be gutsy, do anything, and trust me."
On Jan. 23, 2004, they took off for Uruguay, where they jumped off a 19-story building (attached to a zip line) into a hotel pool. Bob "carried a 60-pound side of beef one mile in Argentina," says Joyce; they also parachuted off the Andes Mountains in Patagonia. Their adventure ended 10 days later in St. Petersburg, Russia, when they became the fourth team eliminated.
They received a few thousand dollars in prize money, but even better, they say, was an expenses-paid trip to Thailand to await the eventual winner, 21/2 weeks later.
Their whirlwind adventure brought them closer together and "reinforced the fact of how much I felt for her," Bob says.
"We formed a bond," Joyce adds. "We interacted with each other so well."
On Dec. 13, 2005, Joyce came home, groceries in hand, to find Bob in the tux he had purchased in Thailand, surrounded by flowers and candles.
"I said, 'What's going on?' He said, 'Put the groceries down.' " He proposed with a three-stone emerald-cut diamond ring.
They moved in together in May and will be married Jan. 14 at Laurel Creek Country Club. They'll show guests a short video of their A.R. feats, then walk in together to "Since I Met You Baby." Bob's friend Bernie Stehle, a justice of the peace, will marry them.
"We both had great marriages," says Joyce. "The second time around… you bring a lot of thought into a relationship at that age. We have a second chance we thought we'd never get. He's the love of my life."