my parter has not been affectinate twards me in a year.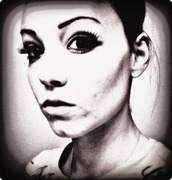 By
is_he_cheating
October 15, 2010 - 7:15pm
i dont know what to do.
Everything in our relationship is great other than the fact that we dont have sex, kiss or cuddle. Im lucky if i even get a hug, but i have to force him to hug me and when i do get a hug he just stands there and looks at the celing & doesnt even put his arms around me. I am 19 my fiance is 30 we have been together for almost 4 years and we just had a babyboy almost 4 months ago. I did not recieve any stretchmarks or weight gain from my pregnancy. I weigh 114 pounds. I really dont understand. I have tried to talk to him about it but he just kinda giggles and thinks im joking around and says " I dont want to talk about it." last night i tried to bring it up and it did not go as i had hoped it would. He always makes up exuses for us to not have sex or cuddle. he says that he wants to wait. I have asked him how he thought our relationship was and he says "good". I asked him if he did not find me attractive anymore and he said "no it is not that". I dont understand this at all because before october 10,2009 we had the best sex ever. He always wanted to have sex. he would always ask me if i wanted to and now he wants to wait! wait for what??? he wont tell me anything and i dont know why. this has been going on for a little over a year now and i am deeply concerned because this is unhealthy and not like him at all. my feelings are beeing crushed because there is no lust in our relationship. he does not seem depressed about anyting. I dont think he is cheating he goes to work and comes strieght home. someone please give me some advice. it seems as if i have tried everything and nothing so far has worked.