My husband seems to be going off me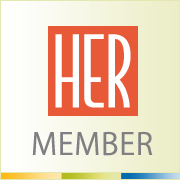 By
harveys mrs
October 14, 2010 - 3:28pm
Im 20 years old and my husband and i have only been married 3 months, he's in the british army and it already feels like he's going off me!!
I feel like i have to ask him for permission to have sex with him, and my sex drive seems to be much higher than his. I can never resist him because the only time i feel truly close to him is when we're having sex.
I've tried talking to him about it but he just falls asleep and I feel like im wasting my time.
He's at work all day and i completely understand that his job comes with a lot of pressure and the last thing he wants is a nagging wife when he comes home.
I've asked him if he's going off me and he says that he isnt and its not like that, but as each day passes the less affectionate and passionate he is.
Before we were married he couldn't get enough of me and now its all changed all of a sudden and im struggling to get used to it. Women have their needs and desires too!
He was posted to Germany last year so when we got married me and my daughter moved out here with him so i've completely given everything up my dance career, my family, my friends everything and sometimes i feel like he doesn't appreciate me, im at home all day with my daughter i do the cooking and cleaning, I even got up the other morning at half past 6 to sew a badge onto his work uniform because he forgot to the previous evening and i just feel like im doing everthing for him and he's giving nothing back
On the other hand i dont know if its me being needy and clingey because i have nothing else in my life anymore, im going out of my mind and i dont know what 2 do with myself, I really need some advice im desperate!!!