Benefits Of Microblading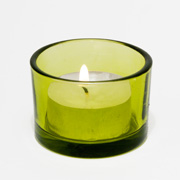 By
GeorgiTodorov
May 8, 2019 - 2:44am
Taking a step back to the '90s, a perfect brow was considered as one thin line, and at that time it was considered the bomb. However, if someone today walks out of the house with such eyebrows, it simply looks hideous. Well, today, perfect eyebrows are now the fuller ones with some shape depending on your face. Perfectly drawn eyebrows accentuate the features of your face, and you would only do justice to yourself if you get them well done.
Any lady will attest to the fact that drawing eyebrows is no easy task, getting them to look alike is one challenging adventure but thanks to microblading that has saved so many people by making sure that their brows look good all the time. What is microblading? It is a tattooing technique that involves filling in your eyebrows with semi-permanent ink to create hair-like strokes that give you fuller and symmetrical eyebrows. You can get your training arranged by microblading London specialists to lean the latest skills. If you are still confused about whether or not to join the microblading buzz, here's why you should;
Saves Time
As mentioned earlier, getting your eyebrows in shape by making them symmetrical is a task. Sometimes the eye pencil disappoints, or your hands lose rhythm while drawing them. However, with microblading, you can save so much time as you no longer have to worry about drawing your eyebrows anymore. If you were used to tinting or other procedures to maintain your eyebrows, with microblading you are now a free girl.
Natural Looking Results
Sometimes, especially if one has not yet mastered the technique of drawing the eyebrows with the eye pencil, it looks so fake. Which is something most ladies consider as poorly done eyebrows. Remember, most often than not, if you have done your eyebrows people will notice them immediately they look at you. You do not want to be among the fake browed girls in the streets. As such, microblading comes in handy as the process makes your eyebrows look fuller and natural at all times.
Safe And Effective
The microblading procedure is a relatively painless process that does not really need you to prepare yourself as such psychologically. Also, it has been proven to be very effective and safe as it does not have any side effects. More so, the microblading process does not take much of your time; it takes about 1-2 hours only.
Saves Money
In as much as microblading is a big investment, it is a one-time thing. In the long run, you will find that you have saved some coins which you would have otherwise used in buying eye pencils, eyebrow brushes, eyebrow gels, eyebrow extensions and so on.
Long Lasting
With microblading, you can as well say goodbye to the eyebrow hassle for as long as three years. Can you imagine not having to worry about your eyebrows not being in shape for three years? It is every girl's dream. Also, you no longer have to worry that your eyebrows will smudge or wipe off. Even if you go swimming or wash your face, you will still have your eyebrows with you. You can as well kiss your eyebrow pencils goodbye.