Know a good gynecologist for hormone replacement in the valley who takes insurance?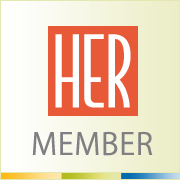 By
dollida12345
July 28, 2012 - 2:48pm
I'm trying to find a good dr who is skilled in treating menopausal symptoms.
Also, because I have mood swings, drs have told me I have anxiety problems, but
I wake up with drenching sweat and cold. I also have vaginal irritation.
I am 60, had a total hysterectomy including ovaries 30 years ago, and I recently lost a lot of weight. I was on vivelle dot .05, but the drs here have taken me off, changed types, lowered and raised my estrogen.
I'm a mess with severe hot/cold that wake me up and mood swings.
I just started biest cream .25 twice a day which my dr increased to .3, but it's being filled at the compounding pharmacy.
Haven't found a good dr yet.
Wil I ever feel better?