Has anyone had hearing or balance loss, or ringing in the ears associated with menopause?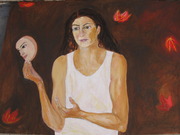 By
gaiamouse
March 21, 2011 - 11:17pm
I've had tinnitus, ringing in the left ear, start about 8 months ago, shortly after I started getting irregular periods, A friend of mine told me she had difficulties with balance and dizziness that also started around menopause. The balance problems are severe enough she had to walk along streets by touching the buildings. She also has difficulty looking at anything in her peripheral vision. Her balance/dizziness problems have improved over time, but she still gets them somewhat. Is anyone else experiencing problems with hearing, balance or dizziness since the onset of menopause? And does it go away?