Do you take all of the medicine and vitamins the doctor tells you to?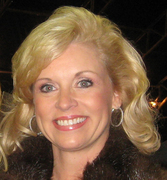 By
Jinger Richardson
July 31, 2010 - 1:56pm
I am on bio identical hormones, and have to take progesterone by pill and testosterone
By cream. I forget the cream all the time,but I am always low when I have my. Tests done. I tried an implant last year of testosterone, but My skin broke out so bad for 6months. I spent a fortune in facials and products trying to fix my face. I decided to try the cream and I don't have the great feeling I did from the implant. Like great sex, great energy and strength. Has anyone tried anything that works well, or combination of products?