My Challenge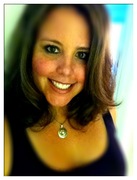 By
Swimrunner08
July 31, 2011 - 5:10pm
Instead of posting a best-of, how-to, do this/not that article, I thought this time I'd try something a little different.
As some of you know, I recently (well almost 2 months ago) completed the San Diego Rock'n'Roll marathon. After the marathon, I needed to let my muscles recover, and also was side-lined for a month due to a severe (2nd-degree) sunburn and resulting skin infection. (note to others: ALWAYS ALWAYS ALWAYS wear sunscreen). During that month, I, like many others got back into the routine of NOT working out. I let work and the rigors of everyday life just consume me, and after I was cleared to workout again, my motivation and dedication that had been there several months ago while training for the marathon, was gone!
So, in an effort to "get back on track," and to hold myself accountable - and maybe inspire a few others in the process, I am going to document a 30-day challenge. 30 days of doing these crazy "Spartan-style" workouts. I have several goals in mind: 1) Start the process of getting back in shape 2) build muscle and motivation and 3) After these 30-days jump back into my marathon training for the Arizona Rock'n'Roll marathon 4 months later in January ... I am also running a 1/2 marathon in November that I'll need to train for in the process :D
Now, don't get me wrong - these intense workouts aren't for everyone. You can be just as healthy doing what makes you happy and what gets your heart pumping - whether that's tennis, group sports, long runs, weights, cardio classes, swimming, yoga - whatever. I just thought I'd do something a little different, and little challenging for me. Perhaps this stems from my old competitive swimming days of double practices + weights + running. Who knows - all I know, is this challenge is coming a a great time - I start tomorrow - August 1.
"Some people want it to happen, some wish it would happen, others make it happen." - Michael Jordan
I am going to make this happen - so, wish me luck, and stay tuned! I'll post the workouts and the updates to this thread so you can follow along with me for this journey. ~Lauren