CBD Skincare and the benefits of using CBD cream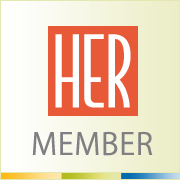 By
mubashirkhatri
April 7, 2020 - 11:22pm
Over the past years, the skincare industry has started adopting cannabidiol as a core part of their skincare products. This trend has opened the way for many topical products to show up on the market, like oils, bath soaks, lotions, and skin creams. We want to talk a little bit about CBD skin creams, the science and misconceptions around them, and what makes them so unique compared to alternatives.
A couple of fun facts before we start. Did you know that skin is your largest organ? Also, it's home to hundreds of microorganisms and is incredibly resistant to disease and physical damage because of its regenerative properties. A study showed that we regenerate our skin completely around once every month, quite an impressive feat.
Skin Conditions are an Epidemic
But, sometimes this isn't enough to keep it healthy and soft. Statistics from the American Academy of Dermatology show that skin conditions are one of the most prevalent conditions currently. Acne alone affects more than 50 million Americans, essentially 1 in 6 people. Also, 1 in 10 people suffer from atopic dermatitis, better known as eczema. Psoriasis and Rosacea follow the list with millions of affected citizens every year, as well as skin cancer, which is detected in around 9 thousand Americans every day.
These are alarming numbers, but with the expansion of CBD use in skincare, we can expect to see improvement. CBD is taking the industry by storm, and that's mostly because it offers the relief of hemp, but without any psychoactive side effects. Our bodies have receptors for cannabidiol and can absorb it naturally.
What makes CBD cream so powerful is that it calms the skin and muscles. It's applied on the skin surface, and then gets absorbed, but doesn't enter the bloodstream like regular CBD oil does when ingested.
The Benefits of CBD Cream
The first of many CBD cream benefits we would like to cover is the anti-inflammatory properties. They affect pain and red, itchy skin by helping it cool off. There are a ton of anti-inflammatory products on the market, but CBD definitely takes the cake for allowing you to directly apply it to the area, while also being natural to our bodies. A localized pain-relief solution is much more effective than ingesting the medication, simply because the full effect can be applied to a smaller area, rather than being metabolized and spread out throughout the body.
Many painkillers have side effects, withdrawal symptoms, and some can cause addiction and dependence. With CBD cream, you can stay clear of those risks with your skin treatment, Lastly, CBD cream will help keep your skin clean and pure thanks to its antioxidants. Antioxidants help contain germ spread and keep your skin crystal fresh and youthful.
How to find CBD creams?
CBD creams are widely available in online stores and physical dispensaries all over the United States. There are many different brands to choose from, and we recommend going with a reputable brand with a history of transparency and customer support, as well as ethical production and GMP manufacturing practices. The CBD component of your cream should be sourced and produced locally, under US laws. A leader in the CBD cream space is Tikva. Tikva offers a CBD relief cream.
Make sure to check the description or label of the cream carefully. You want to look for the things we mentioned above, but also for additive-free products with natural oils and butter. When you pick up your cream, follow the instructions on how and when to apply it, and you'll experience the fantastic change from conventional skin treatment. CBD cream is also a good skin moisturizer, so you can safely stop using other products while using the cream.
We wish you the very best and youthful, clean skin.