Experts Views About Vitamins for Hair Loss And What It Means for You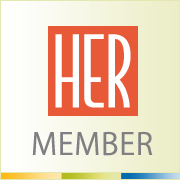 By
mubashirkhatri
October 14, 2018 - 10:29am
Vitamins are the part of life and have a vital role to maintain health from each prospective is essential to promote good health and growth in our body and protect our body against many diseases and also help to regulate the chemical process in our body as well as work with proteins to regulate the building and repair of our body cells.It is also a important part of enzyme systems in body .
Losing hair are the most common problem that we are noticing every where , we will see this problem not only in old ages but now it also spreading very fast into teens with sounds very bad .The one major issue of hair falling is because of the stress which is causing excessive hair loss.
The very main part which is also not in knowledge of many peoples that the access of taking vitamins A , yeah by taking vitamins A more can also be the cause of your hair fall so avoid to take A vitamins more .
So what are the main problems of hair fall and what the experts are views about the hair losing problems . The important cause of hair lose is basically nutritional dietary deficiency especially if there is iron deficiency ,vitamin B12 deficiency ,vitamin D3 deficiency or other multi vitamin. Deficiency diet efficient in proteins minerals and or nutrients then majority of patients, they make it hair fall.
This hair losing is a part from not taking vitamins properly but, there is also other main reasons of loosing hair rapidly and these reasons are rapidly spreading in our society that our youth and our aged persons both are taking stress on peak .Taking stress is simply that you are directly putting pressure to your mind and by that it show his effects through hair fall. Not taking food on time is also he big issue comes out in hair fall that irregularity in taking food is causes the extreme hair fall.
Now the one main cause of hair fall in female is the delivery , this is right because in medical term it's called postpartum which seen as an injury in medical science .So having delivery is the injury in a female body and when it does then the body suddenly goes into stress and it feel disturb which effect not only the hair fall but also some other issues
Diabetes is also in research the by having diabetes is causes a serious hair fall in our body at a very high level. Anemia is also cause of hair fall because when blood does not circulate properly on our body then it definitely put impact on our hair fall.
So as now we all aware that our entire body needs vitamins particularly time to time to avoid all of these hair fall issues i must say that we should take a proper vitamins for our body and also keep in notice that by accessing too much vitamins can be harmful for us , so take all our body needs properly so the blood circulation of out body keep maintained and that i think the main reason tat why it is suggested to not too take vitamin A in much quantity because it's not too good for our body. it is also notices that to maintain our diet properly and time to time can take away these all issue and also noted that keep your self fresh and calm with no stress can be helpful for your having you your best hair .Consuming vitamins properly is only the way to get you hair growth and resist with the hair fall.
Here also a one vitamin which is very much helpful in the good growth of hair and reduce the hair fall which is the Vitamin H , this vitamin named as biotin. So keep having it for keep your hair best and maintained.
So this all about the issues of having hair fall, for more satisfaction Check Out This Site.