Fox News Reporters Fired for Story about Montsanto and Cancer Milk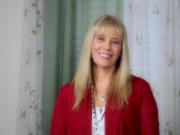 By
Wisdom By Nature
Expert
February 8, 2011 - 9:55pm
We think we are giving our family the best and actually we are harming them everyday with chemicals in our food.
Please watch this video. Write your congressman tell them you don't want BGH in your milk. A known cancer causing agent.
Are you ok feeding your family cancer everyday? It not just the "in" thing to do. It's the right thing to do!
We need to put an end to this before it ends us.
http://www.youtube.com/watch?v=JL1pKlnhvg0