Welcome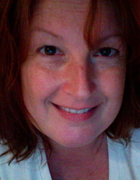 By
Cary Cook BSN RN
August 3, 2010 - 6:28pm
Welcome and thanks for joining our fibro group. Let me tell you a little bit about myself.
I'm a nurse with rheumatoid arthritis, and I developed fibro a couple of years after my RA worsened. I see a rheumatologist who is also board certified in pain therapy. My fibro worsened when I became very anemic a couple of years ago, and while we got the anemia under control within a few months, getting the fibro symptoms under better control took over a year.
We are here to support each other and share information. Please don't be shy. Introduce yourself and share your story. You will help others, and in doing so, you will help yourself as well.