Understanding Environmental Allergies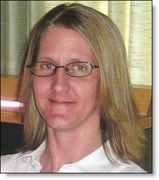 By
Michedolene
March 19, 2012 - 10:59am
A quick Google search will give anybody looking a standard definition of what environmental allergies are but for me that doesn't stand out a whole lot in regards to actually living with them.
This doesn't mean that understanding that standard definition won't benefit you but it won't give much insight on what it's actually like. And so I wanted to give a real life definition of environmental allergies:
A person suffering from environmental allergies is subject to painful and frustrating "allergic reactions" merely by taking in a single breath. That's right, just breathing fills out body's with the very things that cause us to react and develop symptoms such as: a runny nose, sneezing, itchy eyes and throat, coughing, wheezing, and difficulty breathing.
The triggers floating around in the air we breath may include dust particles, molds, pollens, pet dander, chemicals and fragrances. The air in our home, the air outside our home, shoot the air everywhere is a potential carrier for that dreaded attack.
Now, with that said we don't have to suffer through every single day. Rather we can work on identifying various triggers and striving to decrease them where we spend most of our time - in the home .. but that is for another thread ;)