Admitting I'm terrified.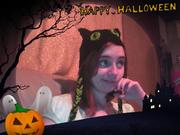 By
Bayutiful
October 29, 2011 - 1:01pm
I am turning twenty-two on December 3rd, and I have been struggling with bulimia since I was twelve years old and it seemed I had recovered for a while during high school but senior year I began to relapse in to depression and refusal to eat. I have tried so hard to reach out to my family for help but they seem only concerned with how much treatment will cost and seem to think that I have control over this. With in the last month I have lost 15 pounds, unwillingly and have refused to eat more than not. I am exhausted, sore and I feel like I constantly have a cold. At this moment I am refusing to eat, my excuse being "there is nothing to eat," even though there clearly is. My first appointment with a psychologist on this issue is on November 7th but it's getting worse. My mother came to visit from Colorado, I live in Southern California, and just SEEING her made me relapse worse. I tried talking to her about my condition but she doesn't want to talk about it, she ignores the topic all together. My only support at the moment is my fiance and a very loose collection of friends who seem to think that forcing me to eat is the best answer. It is getting to the point where it hurts to eat and I am scared. I am not sure what to do but I know I'm losing too much weight but for some reason, in the back of my mind, I still think I'm fat. I need help, badly. Someone, anyone, please, just, help me.