Who am I to start this?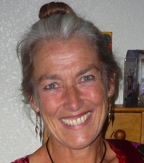 By
Kate Hawkes
August 1, 2010 - 4:34pm
I have many years as a theatre arts professional, with a background in education and a degree in counseling. In 2000 I plunged into the wonderful world of arts in health care and developed a process called Performing Wellness(TM). I have worked with groups through the process who shared stories of living with cancer, HIV/AIDS, Multiple Sclerosis, and war-related PTSD. I have just developed a i woman show where I share on stage excerpts from 10 of these writer's stories. The process of story telling and sharing in community is one of the most healing processes any of us can go through - when we are ready to do so. Sitting in the presence of the stories is also healing and empowering for those in the audience. I invite you to think of the times that you have told a deep heart/soul story, and not necessarily to your doctor or family member. Some of the most powerful interaction is between you and a relative stranger who listens with an open heart, without judgment, with no intent to fix, who simply acknowledges and honors you the person.