What should I do?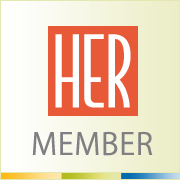 By
Lonely87
January 13, 2017 - 3:08pm
I have been with my spouse for 12 years and for the first 2-3 years I thought her illness would go away. Well, it did not. She suffers from Chron's/Lupus and is always sick, tired and angry. We have two children and I am now convinced that having kids was her goal. Unfortunately, I was the sucker. When we were dating she told me she was college educated, a former Navy Nurse and that her Dad served 3 tours in Vietnam. None of that proved to be true as she does not have a college degree, she failed out of Marine Corps Basic training and her stepdad did not serve three tours in Vietnam. It was all a lie to dupe me and get me to marry her.
I am a college graduate, former Army Officer and thankfully, have been highly successful in my life. The sex and intimacy have been a problem from day one. Stupidly, I just thought things would get better. But, here I am nearly 13 years later and nothing has changed. Now, I'm a priest with pre-teen kids and I absolutely cannot leave my children. I'm trapped, as a priest's marital life is expected to be perfect but mine is a living hell. We have not slept in the same bed in years, sex has been non-existent for years yet, I am expected to put on a happy face as caregiver, husband and father. I miss being loved, touched and appreciated.
Neglected in NC