Ill husband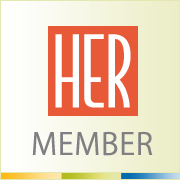 By
Cooky
June 18, 2016 - 10:59pm
I just read some of the letters, and they made me cry. They also made me feel like my feelings about my husband do not make me a bad person. Other people are experiencing similar feelings. Thank you for this site. My husband is a type 1 diabetic, with congestive heart failure, neuropathy, and some kidney damage. He also suffers from a severe case of eczema. He has never been a glass half full kind of person, always a little negative. Now, however he has turned into this grumpy old man. Some days he doesn't even get dressed.
He sits and watches the news and yells at the tv. On days he doesn't clean himself up, he has a terrible odor. I moved into another bedroom, because I could not stand the stench. I never seem to do anything right, and he doesn't want to do anything.
I have been so stressed and rundown, that I ended up with pneumonia. The dr says I have to take better care of myself, but I don't know what to do, or how to find the time to do it. I do spend time with friends, but in the end I have to come home to all the negativity. I don't feel love anymore, just obligation. I don't even think I like him. I felt so guilty about these feelings, but the other ladies have made me feel that I am not a monster. Thank you.