Husband is ill and it is starting to make me wonder about life for me and the kids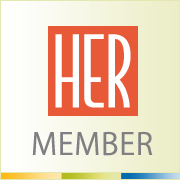 By
cgadres
August 4, 2013 - 1:57am
We have 5 kids (ages 18 months to 9 years old). My husband is a kidney transplant patient -- he was born with bad kidneys and had 2 kidney transplant operations. I married him knowing he had one functional kidney. Shortly after we married, his health started declining, now to the point, 11 years later, he has chronic gout and in pain everyday.
I have been financially supporting everyone. This year, I was laid off twice, from two different jobs within months of each job. I still have my commission-based job, but it is not enough to take care of everyone's needs. I have been looking for more side work and even considered going to modeling gigs that involve partial nudity. However, on one of my visits to a property I was inspecting, I was bitten by fleas that has left a lot of scars all over my body.
Now, I am self-conscious about how I look (I'm fat, after my fifth child was born by c-section) and I haven't really given myself time to heal or to get back in shape.
I have always been "depressed" and lately I've asked him to kill me so we could collect on my life insurance. He thinks I'm crazy. I would rather die so that he and the kids can live a better life. I cannot financially support anyone and I am emotionally empty.
In my commission-based job as a property manager, I meet a lot of people, particulary men, who have the financial means to support their wives and they are usually of a 2-income family. I have not met another woman who does all the work that I do (60+ hours per week) and attend school, take care of the baby late into the night/morning.
I cannot take care of housework -- my husband cooks and he tries to clean or have the kids help, but the house is usually a huge mess. Husband throws it back at me that I don't help with housework even though I do what I can -- dishes, every night if possible. My husband wants to have sex, but I am so "turned off" by a messy house, his chronic pain and my scars. I am emotionally empty and cannot offer any affection.
Men praise me and tell me how beautiful I am, and I guess some can see through my facade to the pain that I harbor inside. They can detect my loneliness and offered to be my "friend" -- of course if it leads to sex, they would love that too.
I believe it is wrong of me to feel appreciated by other men while not being able to offer my affection to my husband and kids. I feel ashamed and I cannot seem to sort things out. Aside from all of the above, my mother believes I married the wrong person, his mother believes that he should be getting a job and we need to "pay back" money she "lent" to us. He cannot work. I am the only one who can work. His social security benefits is good enough to take care of groceries and utilities.
Any guidance will be appreciated.